High quality. Made in Italy.
Digital menu
with QR code
Created with BuonMenu
BuonMenu is a reliable service used by hundreds of restaurants.
Check out these high-quality menus created with BuonMenu.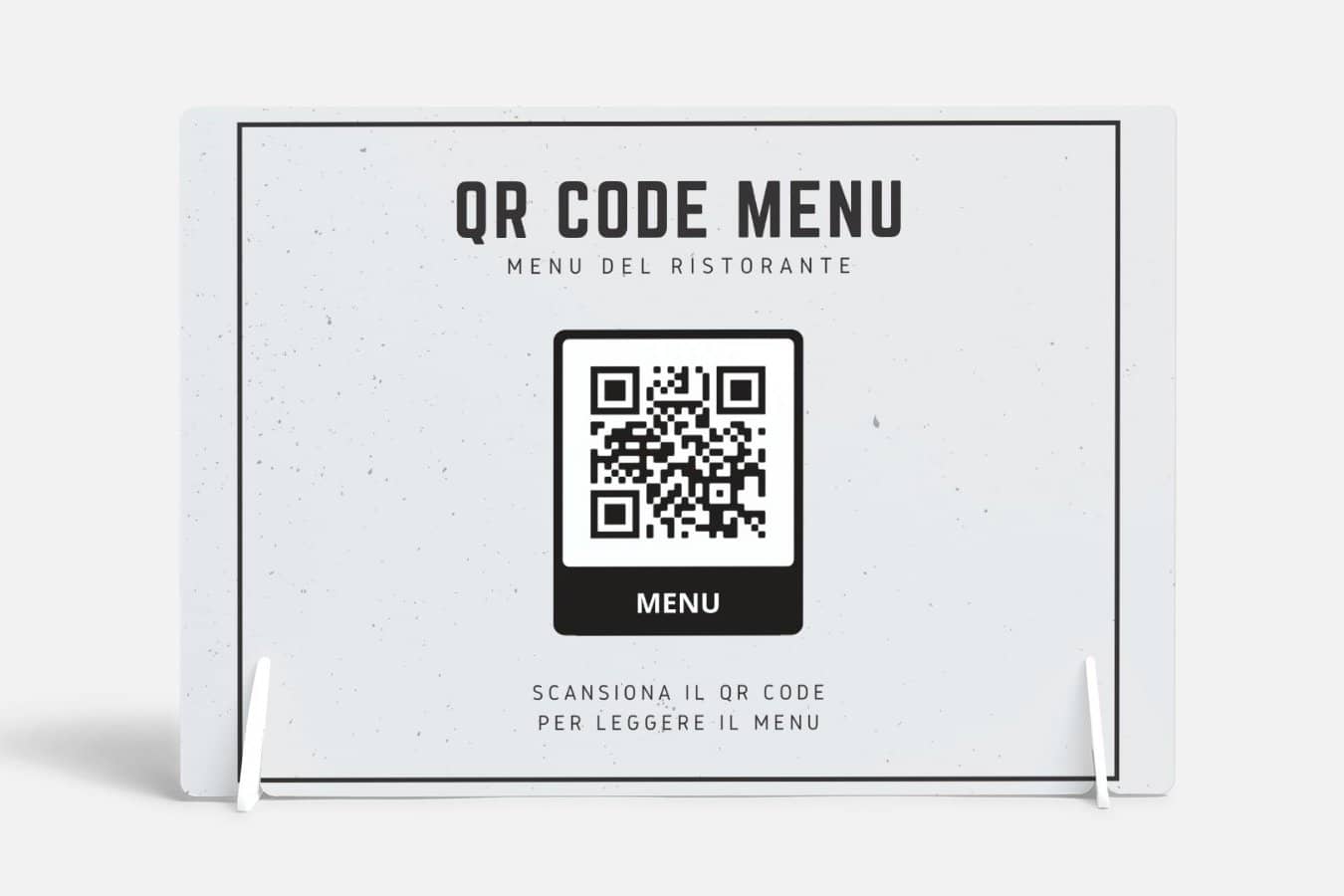 How it works
Create your online menu using BuonMenu

Download the QR code from BuonMenu and print it

People scan the QR code and open your menu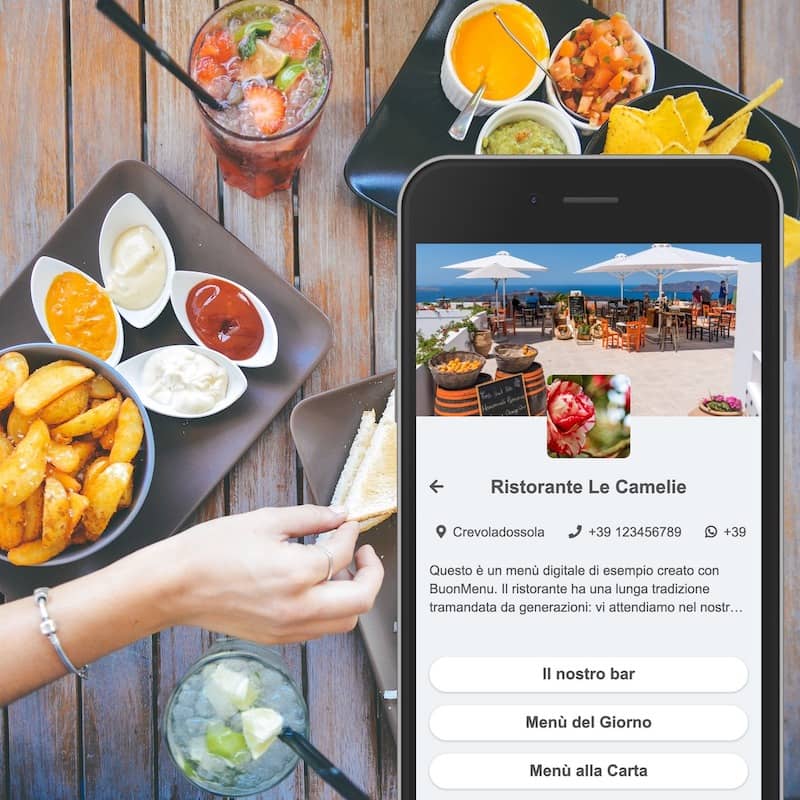 Digital Menu for Restaurants
BuonMenu is the digital menu for restaurants, hotels, pubs, coffee shops and eating establishments. It was created with passion in Italy and is used by restaurants all over the world.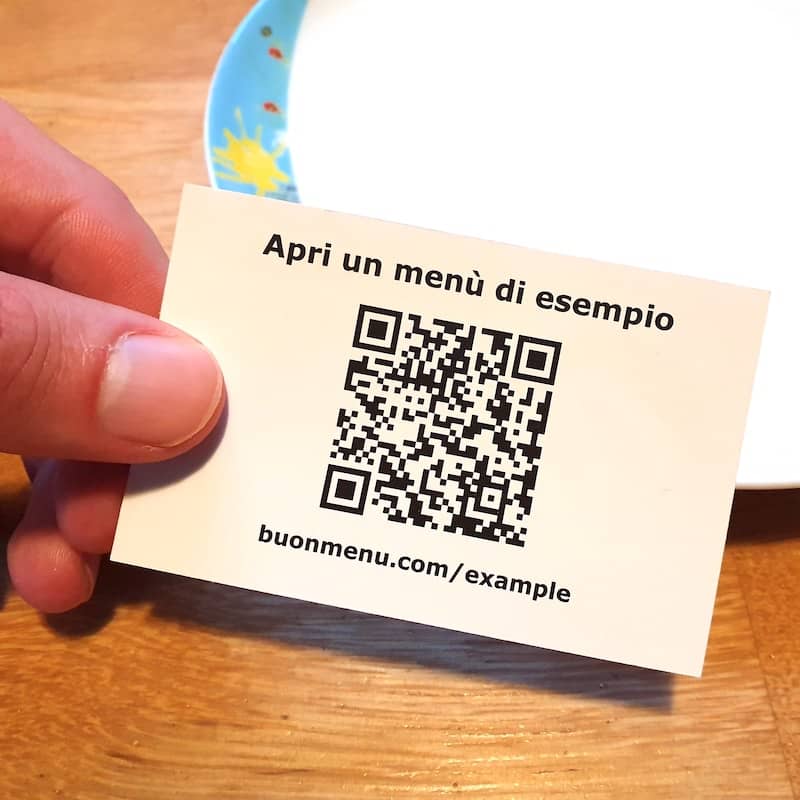 Easy access, with QR code or link
You can easily open a menu using a QR code placed at the entrance or at the tables in the restaurant. Restaurants can download the QR code from BuonMenu or share a link (e.g. buonmenu.com/example). Alternatively, you can search online for the name of the restaurant.
Smartphone, tablet or computer
BuonMenu can be opened on any device. Everyone can open the menu directly on their own smartphone. However some restaurants also use it on tablets.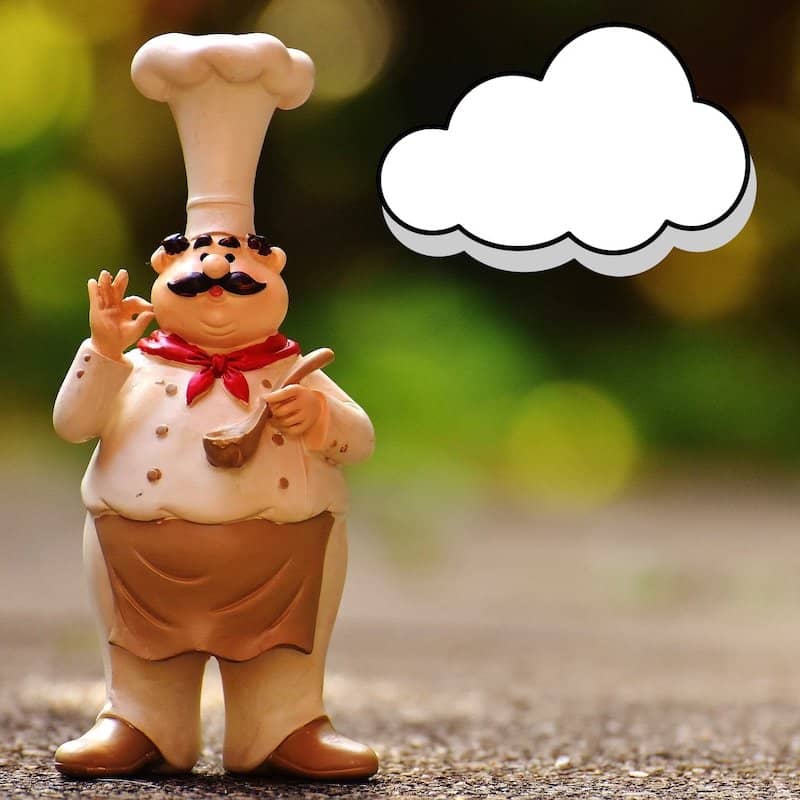 No app to install
You can open a menu instantly, without stress: you don't need to download or install any app and you can read the menu without any registration.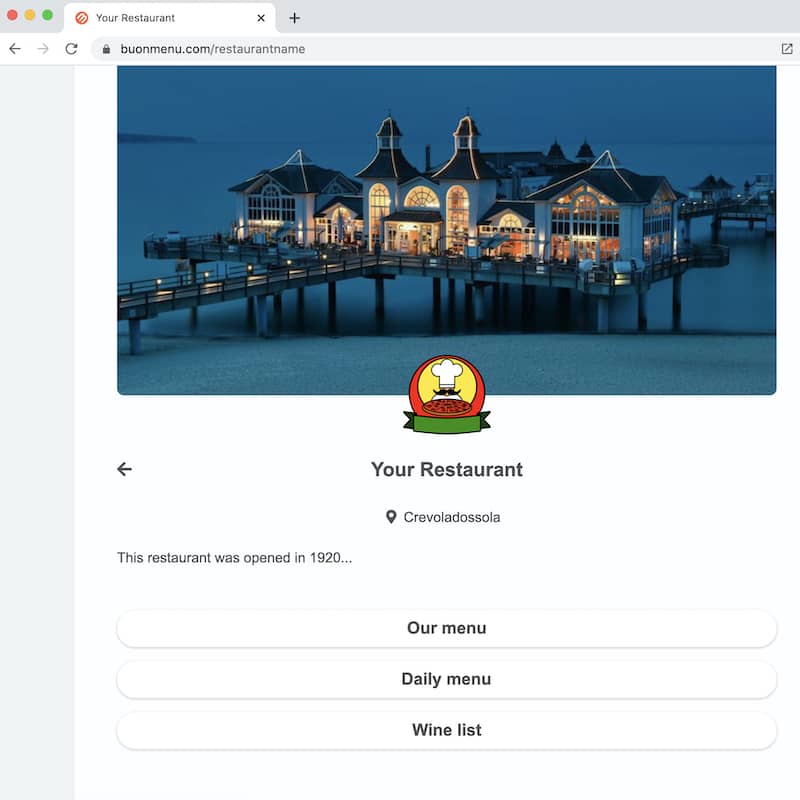 Online
The menu is online and always accessible: it can be read from any location, at any time. You can easily find the menu by searching online and you can also add a link to the menu from any website or app.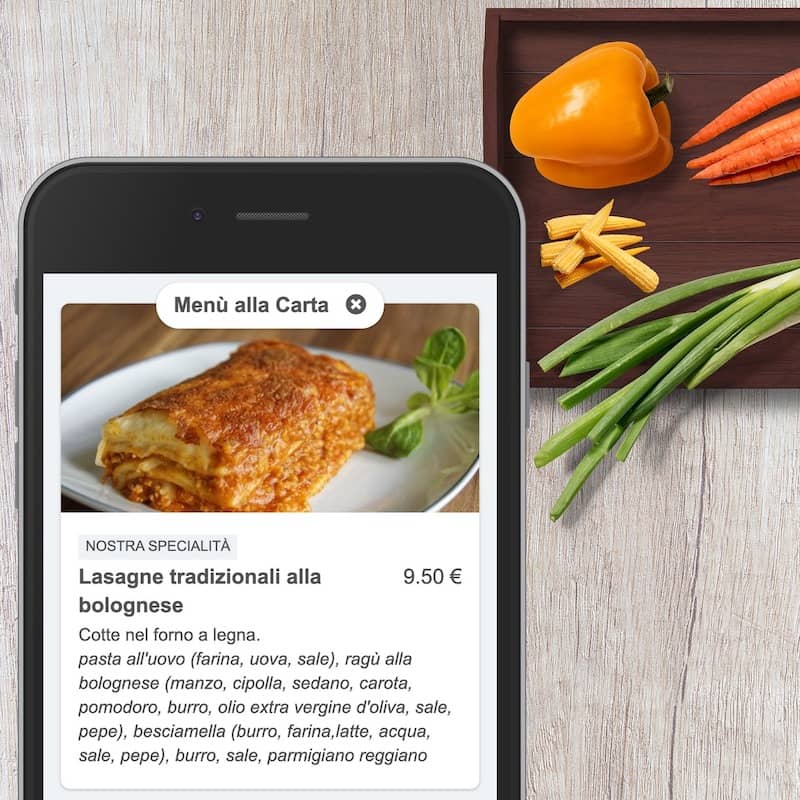 More information
Our digital menu allows restaurants to include more information for each product, without making the menu hard to read. Each item can be expanded and restaurants can include descriptions, highlight product qualities (like vegan, bio, home-made, gluten-free, etc.) and describe the ingredients.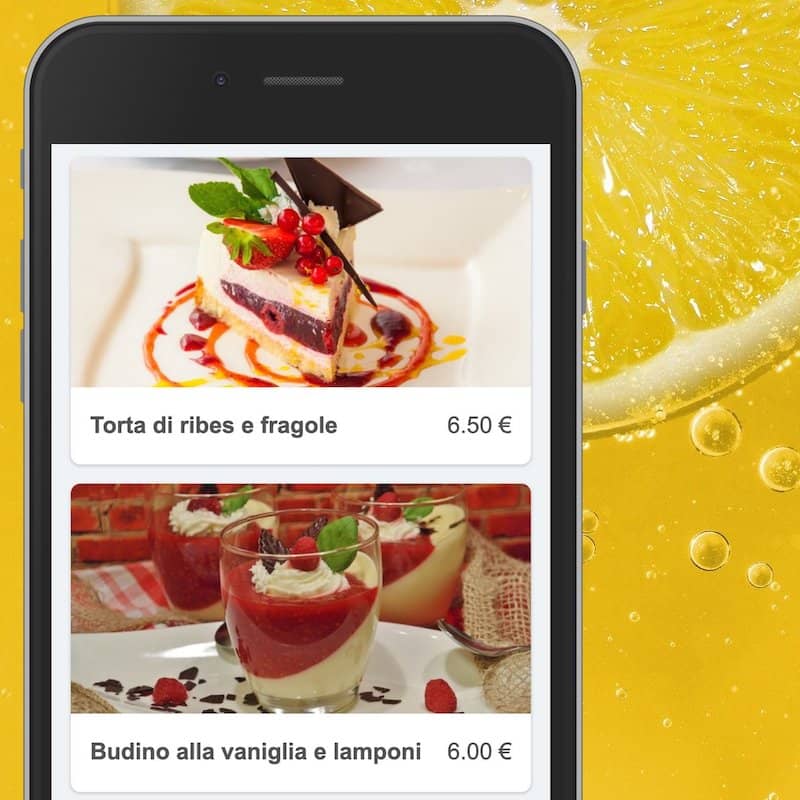 High-quality Photos
Restaurants can include large photos for all products or some of them. Images let you understand the menu without effort and will make your mouth water.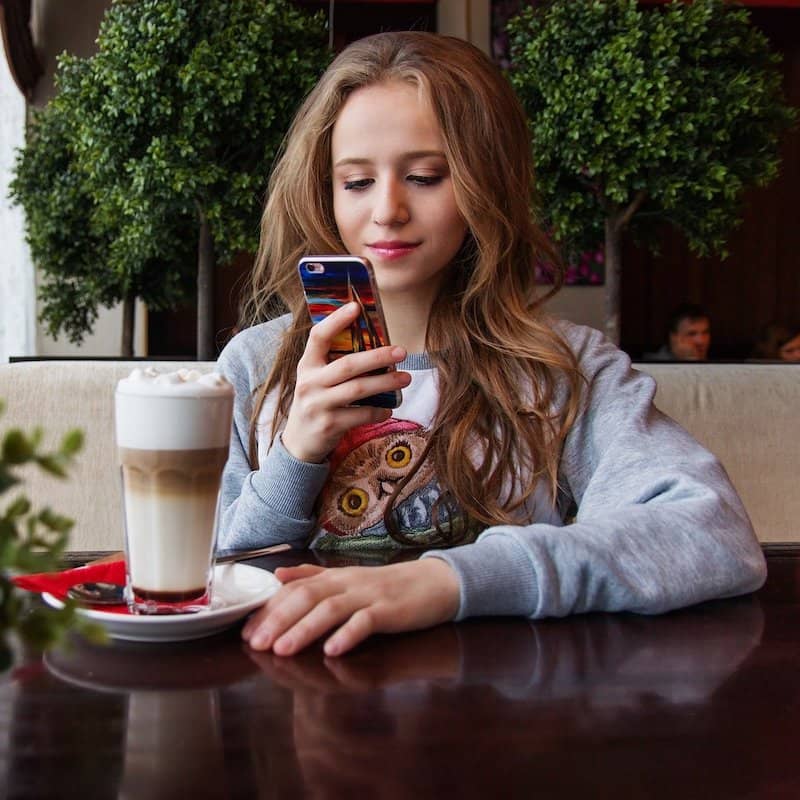 Browse the menu easily
The menus are easy to read and well organized. Each restaurant may have multiple menus (e.g. à la carte, daily menu, etc.) and inside a menu you can easily jump between different sections.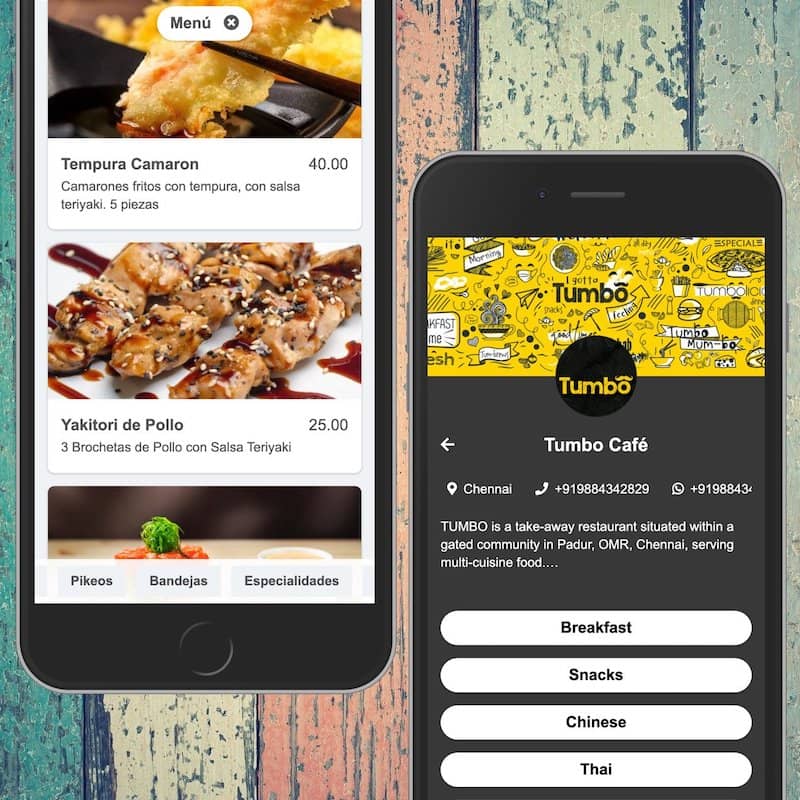 Beautiful design
BuonMenu has a professional design, on any device. BuonMenu allows restaurants to create perfect menus, without the need for design skills.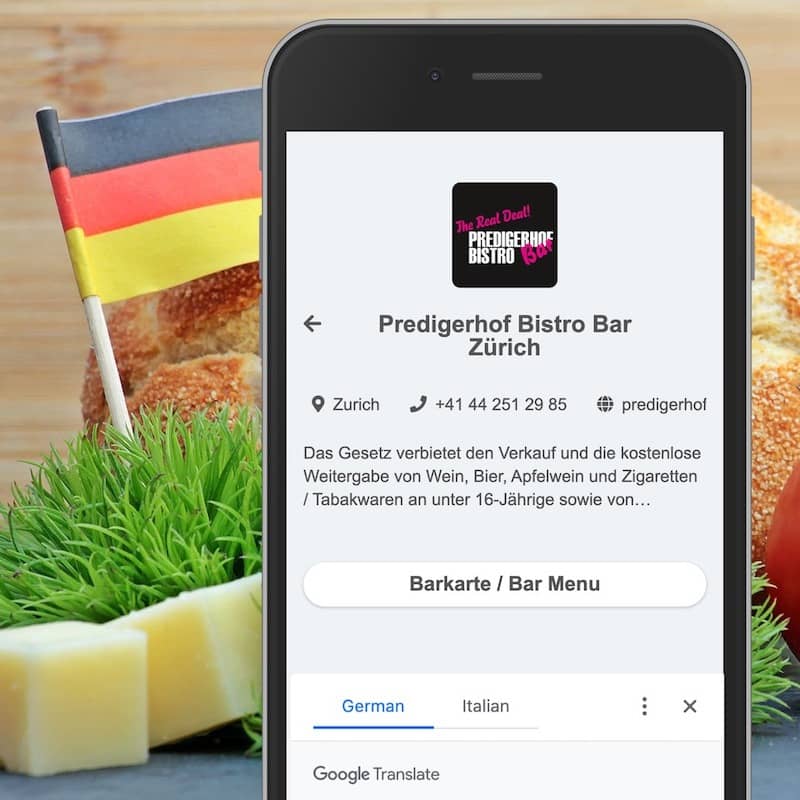 Translations
BuonMenu allows you to see an automatic translation of the menu when you open it with a recent browser, like Chrome. Restaurants can also create menus translated manually.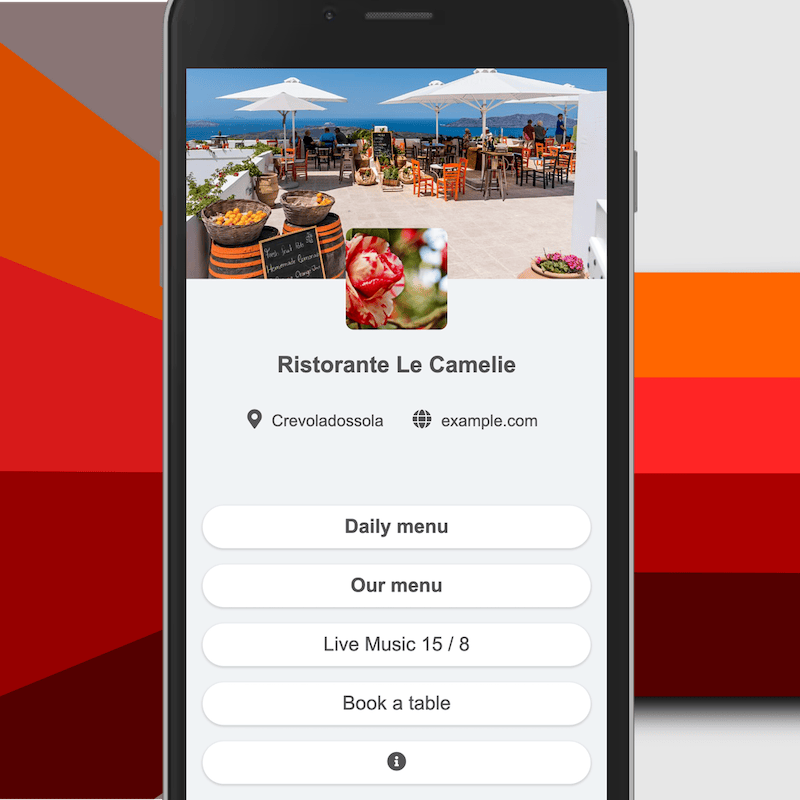 Add links
You can add useful actions and links to your digital menu. For example: links to websites, social, events, maps, services, reservations, phone or WhatsApp, etc.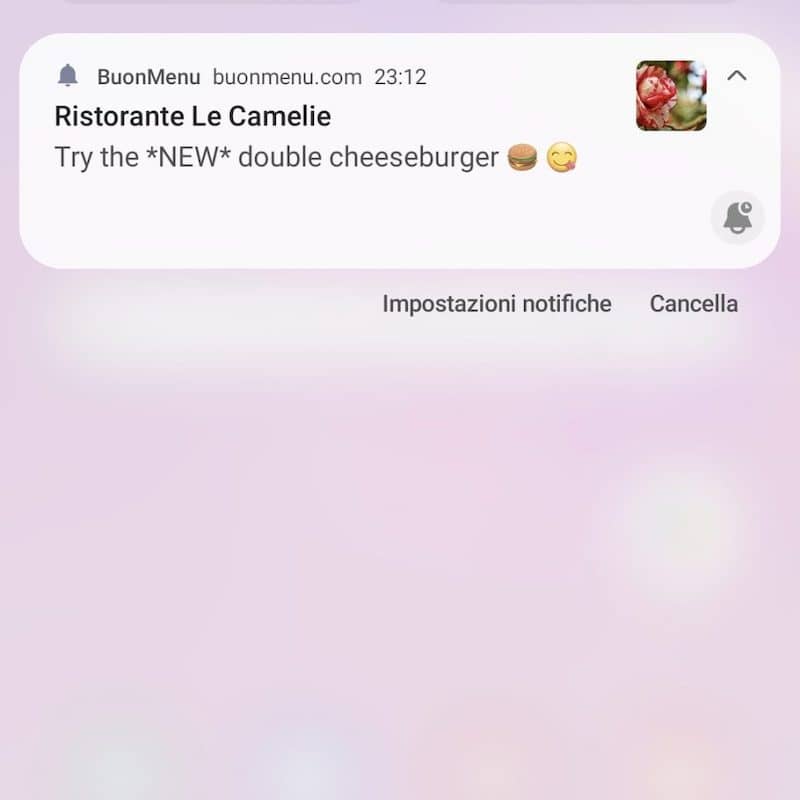 Send notifications
Send push notifications to all the customers that have visited your digital menu, even when they close your menu. If they accept to receive the notifications, you can promote your restaurant, a new dish, a discount, a special occasion, etc.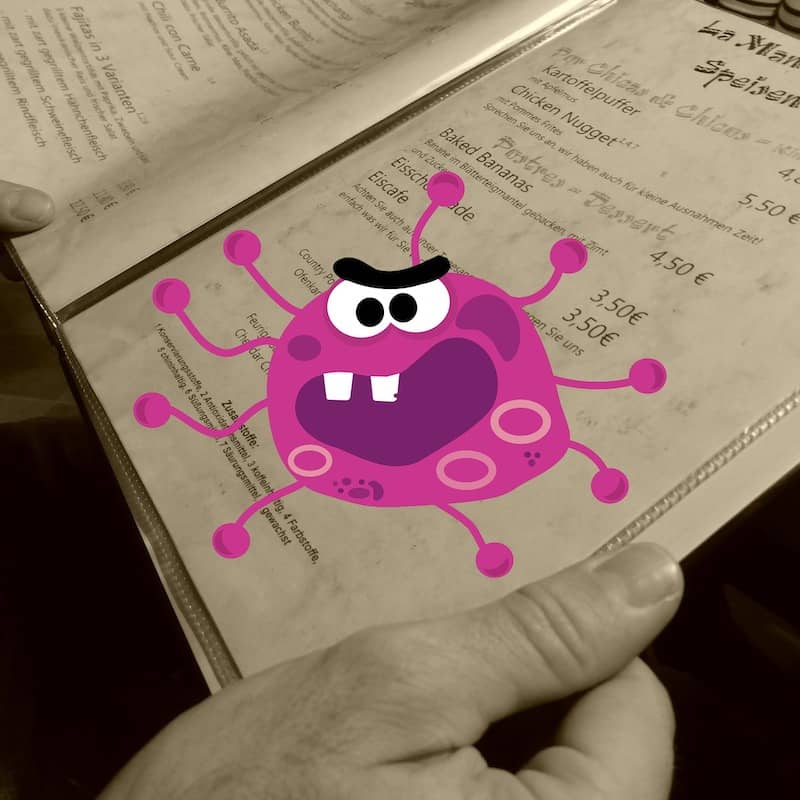 Clean and safe
With the outbreak of Coronavirus, digital menus become a safer alternative to paper menus, since you avoid that multiple people touches the same thing during the meal. A digital menu is always new and sprkling and restaurants don't need to clean or replace it repeatedly.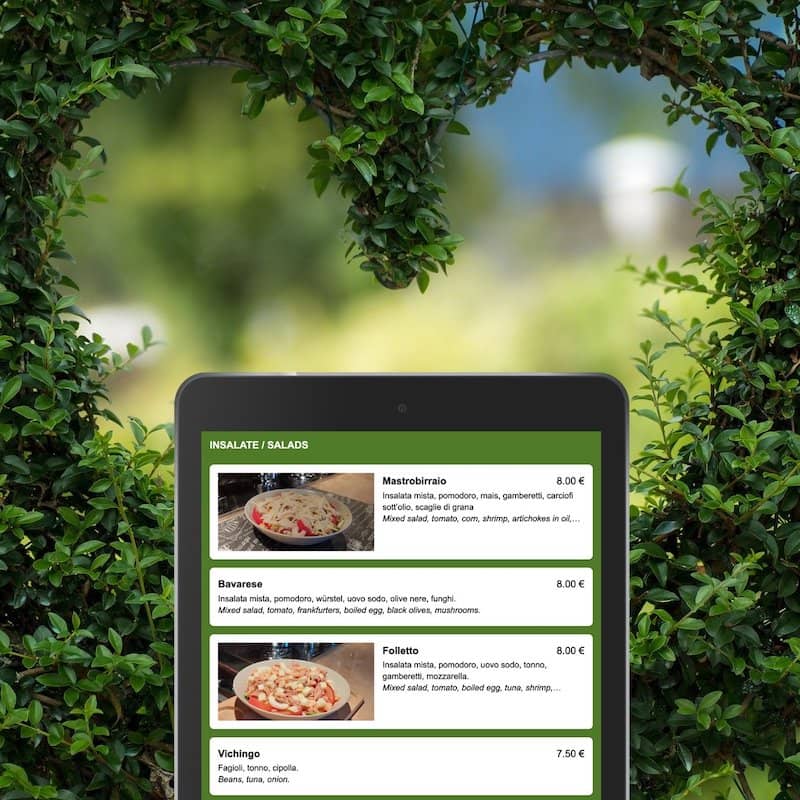 Green
A digital menu removes paper from the restaurant workflow, saving the trees.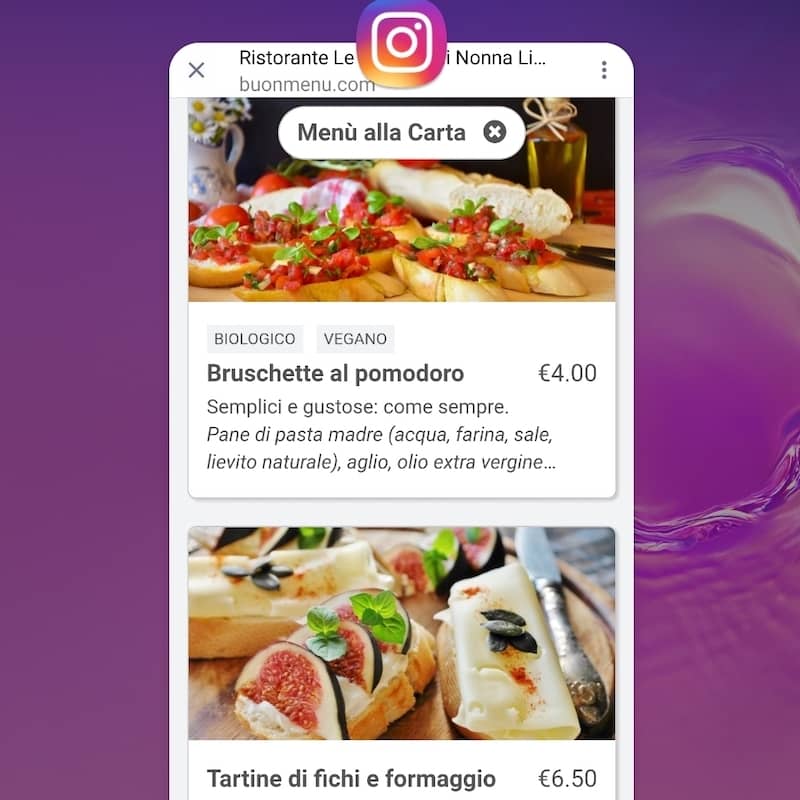 Social media and search
Any menu can be shared using a link with the restaurant name (e.g. buonmenu.com/restaurantname). Restaurants can make it easy to find their menu by adding the link to their social profiles (like Facebook or Instagram) or connecting the menu to Google My Business and Google Maps.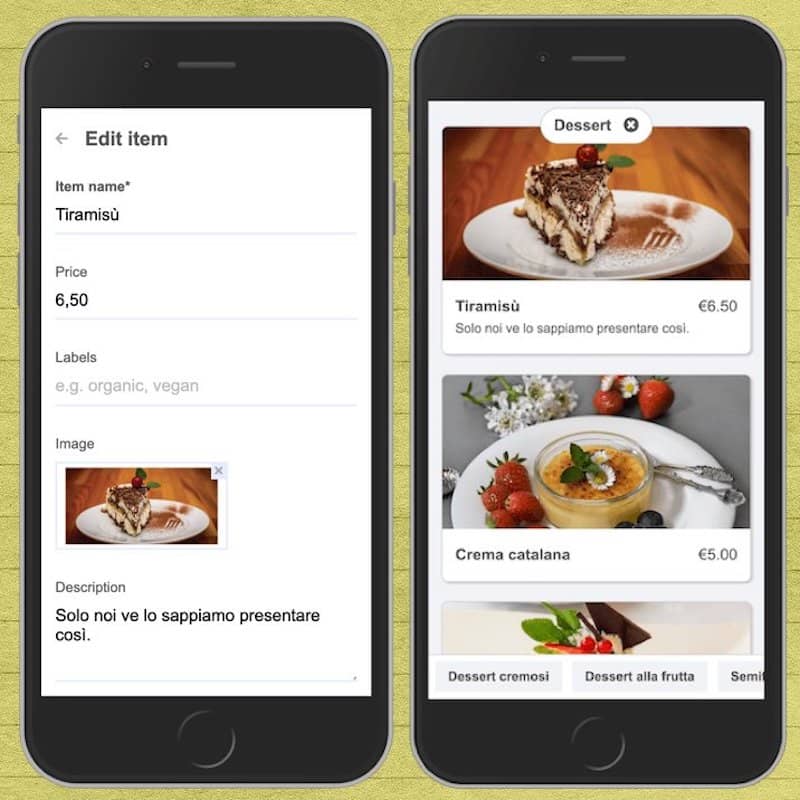 Simple and always updated
Restaurants can create and update their digital menu directly, at any time, cutting the cost and offering a better menu, that is always updated and that can be improved over time. The menu is dynamic and can also include daily menus or new products, without an additional piece of paper.
Create a digital menu for your restaurant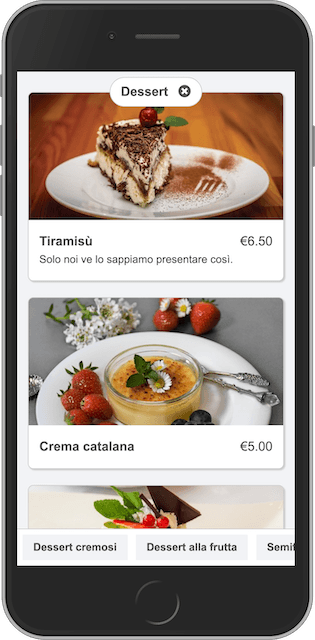 BuonMenu is a digital menu for restaurants.
Restaurants and other eating establishments use BuonMenu to create and publish beautiful menus online.
Using BuonMenu you can easily create an online menu for your restaurant and allow your customers to browse your digital menu directly on their smartphone, tablet or computer, whether they are in your restaurant or at home.
You can create and edit your online menu by yourself, then you get a simple link to your menu and also a QR code that you can show to your customers. They can open the menu directly, without registration and without having to install anything.
BuonMenu aims to replace all paper menus with a better menu, which is online, accessible, green, clean, easy to update, and conveys more information and photos.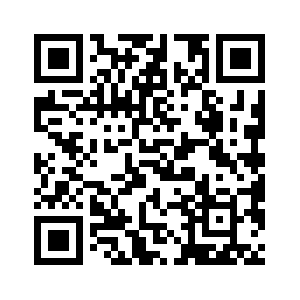 Try a digital menu
What is a QR code menu?

A menu with QR code is a restaurant menu that can be read directly on the user smartphone, by scanning a QR code.
How do QR codes for restaurants work?

The restaurant publishes the menu online and creates a QR code that they put on the tables. The users can simply scan the QR code with their mobile phone and the menu is displayed. QR code menus are replacing paper menus because they offer many advantages.
How do I create a QR code for a restaurant menu?

First you need to publish your restaurant menu online, then you can use a QR code generator to turn the link to the menu into a QR code. If you use BuonMenu, you can simply create your menu online, download the QR code from your account and add it to your printed material.
How to create a QR code menu for a restaurant, without a PDF?

You can use a digital menu, like BuonMenu, to create and publish your menu online. You don't need a PDF. Then you can download a QR code for your digital menu and add it to your printed material. A digital menu, compared to a PDF menu, is much easier to read on mobile and looks better.
Can I update the menu without reprinting the QR code?

Yes, sure, one of the advantages is that you can edit the menu at any time, without having to reprint anything.
How much does it cost to make a QR code menu for a restaurant?

A professional solution like BuonMenu costs €25 / month and offers a perfect user experience. Otherwise, if you want a free solution, you can simply upload your menu on any website, like Wordpress or Google Drive, and then create a QR code using a free QR code generator.
How do I create a QR code menu for free?

BuonMenu offers a free QR code generator that you can use to turn the link to your online menu into a QR code.
What can I use to display the QR code?

You can print it on a piece of paper with your printer or using an online printing service. You can use: stickers, business cards, table tents, flyers, vertical tabletop display stands, paper placemats, posters, normal paper (A4, A5, etc.). You can even display the QR code on a monitor if you don't want to print it.
How do I scan a QR code with menu?

On Android or iOS you can simply open the Camera app in order to scan the QR code. Then the menu is displayed in your browser, like a normal web page. You don't need to download any app to read the QR code or the menu.
Where to place the QR code?

You can place the QR code on the tables: for example you can use a business card and place card holders or you can use some stickers. Otherwise you can use a large QR code at the entrance or in any other visible place.
Are hotels and restaurants using QR code menus?

Yes, thousands of restaurants already use a QR code menu and you can see many of them on our website. In Italy many restaurants have replaced the paper menu with a QR code menu during the pandemic.