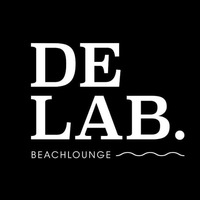 COCKTAILS
11.00 €
PINK LADY
Ginebra, frambuesas, sirope de rosas y limón.
Gin, raspberries, roses syrup and lemon.
11.00 €
KENTUCKY GENTLEMAN
whisky bourbon infusionado con citronella vainilla, limón y top ginger ale.
Bourbon whiskey infused with vanilla citronella, lemon and top ginger ale.
12.00 €
LA CHICA CALIENTE
Chile picante, mezcal, tequila, mango, vainilla, sirope de agave y lima.
Spicy chili, mezcal, tequila, mango, vanilla, agave syrup and lime juice.
11.00 €
SPICED MAI TAI
Ron infusionado con piña y especias, ron oscuro, sirope de almendras, vainilla y lima.
Rum infused with pineapple and spices, dark rum, almond syrup, vanilla and lime.
11.00 €
PORNSTAR MARTINI
Vodka, fruta de la pasión, piña, vainilla y limón. Servido con un chupito de cava.
Vodka, passion fruit, pineapple, vainilla syrup and lemon. Served with a cava shot
10.00 €
LAB MULE
Albahaca, jengibre fresco, vodka, sirope de agave, limón y ginger ale.
Fresh ginger and basil, vodka, agave syrup, lemon and ginger ale.
9.00 €
CANDY LAB
Ginebra, limón, sirope de cerezas, licor de fruta de la passion, acompañado con zumo de frutos rojos.
Gin, lemon, cherry syrup, passion fruit licour, red berries juice.
11.00 €
SUMMER PARADISE
Zumo de sandía fresca, lima ,hierbabuena, vodka y sirope de sandía
Summer Paradise Fresh watermelon juice, lime, peppermint, vodka and watermelon syrup
10.00 €
CUCUMBER FIZZ
Nordes gin, sirope casero de chilli y albahaca, cordial de pepino holandés,
Nordes gin, homemade chili and basil syrup, Dutch cucumber cordial, lemon juice and soda top.
MOCKTAILS
Sin alcohol / No alcohol
8.00 €
DISCORDIA
Manzana verde, flor de sauco, tomillo y limón. Green apple, elderflower, thyme and lemon.
5.00 €
WILDBERRIES ICED TEA
Te de frutos silvestres, zumo de naranja y te chai. Wildberries tea, orange juice and chai tea.
5.00 €
WHITE FLOWER ICED TEA
Te blanco floral, zumo de limón y flor de sauco. Wildberries tea, orange juice and chai tea.
8.00 €
POMOCKTAIL
Zumo de pomelo, naranja y limón, con sirope de pomelo, albahaca fresca y soda. Grappefruit, lemon and orange juice, with grappefruit Sirop, fresh basil and soda.
Entrantes / Starters
14.00 €
Ensalada tailandesa de ternera con hoja de cilantro, menta, chalota, pepino y anacardos.
Thai beef salad with coriander, mint, shallots and cashew nuts.
14.00 €
Burrata con pan de cristal, frutas deshidratadas, miel de romero, pesto, rúcula y aceite de trufa.
Burrata cheese with crystal bread, dehydrated fruits, rosemary honey, truffle oil, pesto and rocket.
14.00 €
Tartar de ternera con pan Brioche al grill, crema de kimchi, ají amarillo y brotes de cebolla
Beef Tartar with grilled brioche bread, kimchi cream, ají amarillo and herbs.
10.00 €
Berenjena al grill, aliño de tahini, cebolla y tomate asado, sumac y queso feta.
Grilled aubergine with tahini dressing, roasted cherries tomatoes and onions, sumac and feta cheese. Served with naan bread.
10.00 €
Taco de ternera con guacamole casero, pico de gallo, lima y salsa de jalapeño.
Beef taco with homemade guacamole, pico de gallo, lime and jalapeño sauce.
14.00 €
Tataki de chuleta gallega con reducción de vino tinto, parmesano, mayonesa de trufa y pesto.
Beef tataki with reduction of red wine, Parmesan, truffle Mayo and pesto.
14.00 €
Ceviche de corvina, leche de tigre, puré de boniato, salsa de fruta de la pasión y maíz frito.
Croaker ceviche with leche de tigre, sweet potato purée passion fruit sauce and fried corn.
16.00 €
Tartar de atún rojo con soja de jengibre, guacamole, puré de mango y wasabi.
Red tuna tartar with ginger soya, avocado, mango sauce and wasabi.
10.00 €
Yakitori de pollo con cremoso de sésamo, cilantro y cebolla primavera.
Chicken yakitori with sesame cream, coriander and spring onion.
18.00 €
Pulpo al grill especial con puré de boniato, salsa chipotle y pico de gallo.
Special grilled octopus with sweet potato purée, chipotle sauce and pico de gallo.
12.00 €
Focaccia con copa italiana, tataki de foie, mango y frutos secos.
Focaccia with Copa italiana, foie tataki, mango sauce and sweet dried fruits.
10.00 €
Brioche Roll de cerdo , salsa chipotle, cebolla, pepino encurtido y cilantro
Pork brioche roll, chipotle sauce, onion, pickled cucumber and cilantro
15.00 €
Gambon y mix de pescado al grill sobre puré de patata cítrico, pico gallo, salsa de encurtidos
Prawn and grilled fish mix on citric potato puree, pico gallo, pickles dressing.
5.50 €
Ostras David Herve con ponzu trufado
Oyster David Herve with truffled ponzu sauce
8.00 €
Pinchos de gambon marinado con lima y guindilla encurtida.
Shrimp skewers marinated with lime and pickled chilli.
Principales / Mains
16.00 €
Pechuga de pollo de corral enrollada en panceta, rellena de jamón, con puré de patata trufada.
Grilled chicken breast rolled with pancetta, filled with ham. Served with sweet potato and truffle potato purée.
Servido con arroz asiático.
17.00 €
Lubina al grill con salsa de hierbas tailandesas.
Grilled bass with Thai herbs sauce. Served with asiatic rice.
26.00 €
Solomillo de ternera con puré de guisantes, Servido con patatas asadas y mayonesa de trufa.
Grilled beef tenderloin with caramelised onion, roasted cherry tomatoes and edamame.
16.00 €
Pasta fresca estilo thai con crema de coco, pescado fresco, cacahuetes y hierbas frescas.
Fresh pasta Thai style with fish of the day, coconut cream, peanuts and fresh herbs.
18.00 €
Pincho coreano de ternera al grill con arroz salteado, huevo frito y mayonesa de kimchi.
Korean grilled beef skewer with sauted asiatic rice, fried egg and kimchi mayo.
26.00 €
Entrecot coreano con tapenade asiático, hojas de lechuga viva y hierbas frescas.
Korean steak with asiatic tapenade, live lettuce leaves and fresh herbs. Served with jasmine rice.
18.00 €
Salmón Teriyaki con salsa de mango, mayo Thai .
Teriyaki salmon with mango sauce, Thai mayo.
17.00 €
Chuleta de cerdo ibérico, con puré de boniato, salsa de barbacoa y encurtidos.
Iberian pork chop, with sweet potato puree, barbecue sauce and pickles.
Postre / Dessert
7.00 €
Brownie de chocolate con mantequilla noissette, crema de chocolate blanco y helado de vainilla.
Dark chocolate brownie with noissette butter, white chocolate cream and vanilla ice cream.
7.00 €
Fruta de temporada con sopa de maracuya, helado de mascarpone y ganache de chocolate blanco
Season's fruit with passion fruit soup, mascarpone ice cream and white chocolate ganache
9.00 €
Tarta de queso de pistacho , con helado de frambuesa
Pistachio cheese cake, with raspberry ice cream
Vinos Tintos / Red wines
DO Ribera del Duero
Crianza
Cosecha 2018
40.00 €
Comenge El Origen
25.00 €
El Banquete de Platón
Vinos Blancos / White wines
Verdejo
Semi dulce
Sauvignon blanc
4.50 €
Copa
24.00 €
Pazo as Barreiras
4.00 €
Copa Albariño Celeirós
17.00 €
Baron de ley
Dulce - Sweet
Vinos Rosados / Rose wines
Espumosos / Sparklings
140.00 €
Champagne Moet Chandon lce Imperial
140.00 €
Champagne Moët Chandon Imperial
22.00 €
Cava Dominio de la Vega Reserva 2019
Copa 5€
22.00 €
Idiclum rose / Copa 5€
Cafés y Tés
Espresso 1.60€ / 2.00€
Latte 2.20€ / 2.80€
Americano 1.80€ / 2.00€
4.50 €
Frappe de Chocolate
4.00 €
Chai Latte Matcha/Vainilla
4.00 €
Chai Latte Frappe Matcha/Vainilla
2.50 €
Té Blanco Ruta de la Seda
2.50 €
Té Negro English Breakfast
2.50 €
Té Negro Frutos del Bosque
2.50 €
Rooibos Stevia lovers
3.50 €
Té de Menta Fresca
5.00 €
lced tea blanco
Te blanco de la ruta de la seda, flor de sauco, lim6n y menta.
5.00 €
lced tea negro
Te negro y de frutas del bosque, albahaca morada, limon y zumo de naranja.
OPCIÓN
Leche fresca · Leche de Avena · Leche sin lactosa
Cervezas / Beers
Caña Ámbar 2.70€ I Pinta Ámbar 4.00€
3.00 €
Cerveza SIN Alcohol
Aperitivos / Aperitives
4.50 €
Vermú Jarabe de Palo
6.00 €
Tinto de verano (copa)
Ginebras / Gins
10.00 €
Botanic Cubical Rose
Refrescos no incluidos en el precio
Vodka
Refrescos no incluidos en el precio
Ron / Rum
8.00 €
Brugal Extra / Viejo
11.00 €
Matusalem 15 años
11.00 €
Diplomatico Reserva
Refrescos no incluidos en el precio
Brandy & Cognac
Blended Whiskey & Bourbon
7.00 €
Johnnie Walker Red Label
9.00 €
Johnnie Walker Black Label
Refrescos no incluidos en el precio
Refrescos / Soft drinks
3.00 €
Agua con gas
Sparkling water
2.80 €
Fanta limón/naranja
Fanta lemon / orange
2.80 €
Zumo /piña/manzana
/ Apple / Pineapple juice
4.50 €
Zumo natural naranja
Fresh orange juice
3.30 €
Fever tree ginger ale
3.30 €
Fever tree ginger beer
22.00 €
(De 13:30h a 16:00h) 29,00 (Cóctel incluido)
Entrantes a elegir
Tataki de pato marinado en salsa teriyaki, manzana ,higos y hierbas frescas.
Duck tataki marinated in teriyaki sauce, apple, figs and fresh herbs.
Gazpacho DeLab con mejillones al vino dulce, tosta de pan especiado y panceta crujiente.
DeLab gazpacho with mussels on sweet wine sauce, spiced bread and crunchy pancetta.
Ensalda de bulgur y tabulé, hummus de acelga y baba Ganush.
Bulgur and tabulé salad, chard hummus and baba ganush.
Principales a elegir
Merluza confitada con salsa thailandesa servido con arroz jazmín.
Confit vale with thay sauce served with Jasmin rice.
Entraña con puré de boniato, chimichurri especial acompañado con patatas rústicas.
Entraña with sweet potatoe purée, special chimichurri accompanied by rustic potatoes.
Solomillo de pollo, mezcla de verduras con curry de coco verde, sobre arroz jazmín
Chicken tenderloin, mix of vegetables with green coconut curry, on jasmine rice
Postre
Brownie de vainilla y chocolate, dulce de leche, helado de vainilla, ganache y crumble de cacao.
Vainilla and chocolate brownie, Dulce de leche, vainilla ice cream, ganache and choco crumble.