Have you ever noticed that people spend a lot of time on their smartphone even when they are sitting at the table? Now people can read your restaurant menu directly on their smartphone.
You can use BuonMenu.com to build a beautiful menu for mobile. People can then see your menu online, both when they are in your restaurant or from anywhere else, like home or work.
When you use a menu on mobile for your restaurant, you can update your menu instantly, without cost. You don't have to print everything again. Also, you save a lot of money compared to menus on tablet, because you don't need to buy the hardware: your customers can see the menu directly on their own smartphone. This is also extremely smart and offers many advantages.
Creating a menu for smartphone doesn't require technical skills... So you can create it right now using BuonMenu.
The popularity of menus on smartphone after Covid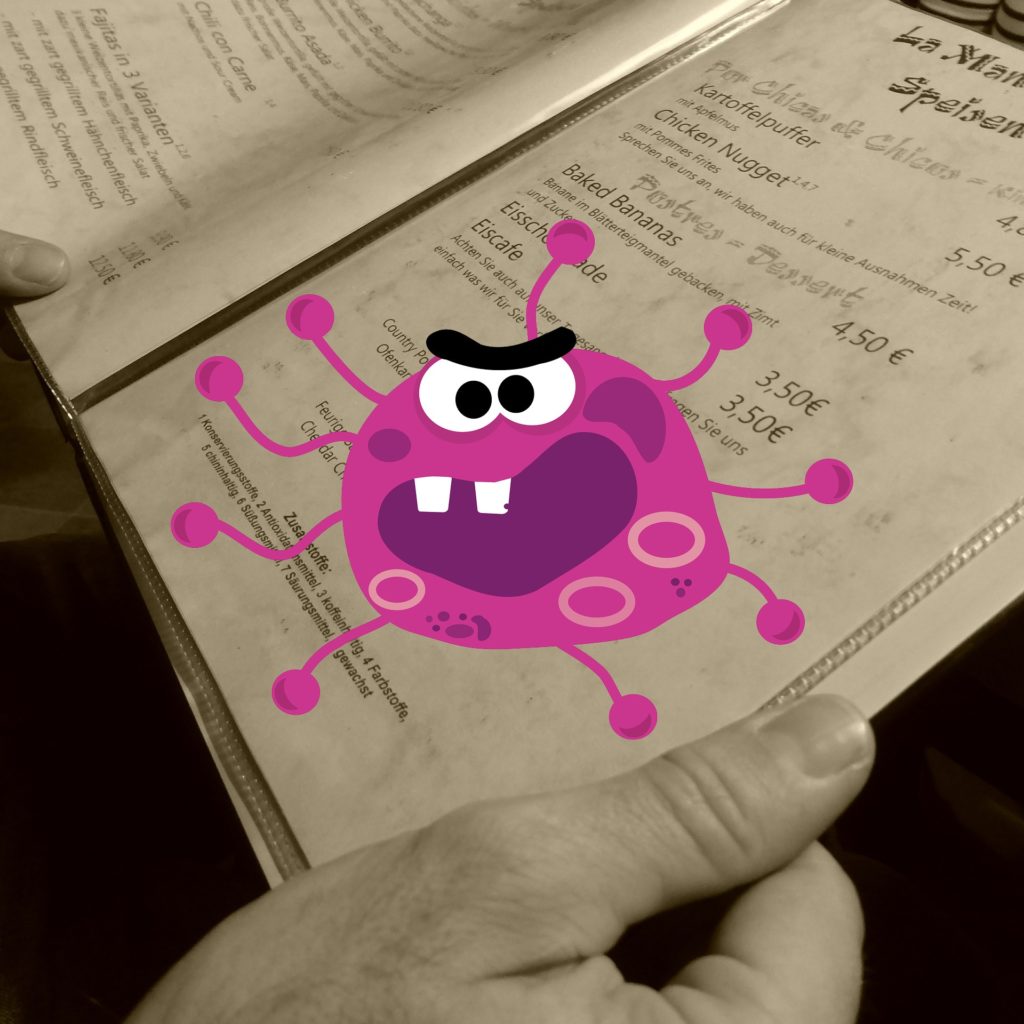 Before Covid many restaurants already had an online menu, but it was mainly intended for food delivery.
The use of the menus on smartphone greatly increased during the pandemic.
In particular there was an increase in the use of digital menus for two aspects: take-away and the use of menus on smartphone inside the restaurant. In particular, inside the restaurant, the user is usually informed about the menu with a QR code (that opens the menu).
The main reason is that a menu on smartphone, unlike paper menus, doesn't require constant cleaning and maintenance. It was also an official recommendation in many countries, including Italy.
In any case the benefits of the menus on smartphone, go well beyond the pandemic and many restaurant owners have appreciated all the benefits of digital menus and will definitely continue to use it even after the pandemic.
The restaurant owners that tried a high-quality menu on smartphone, like BuonMenu, will never go back to paper.
Replacing the paper menus with a menu on smartphone
The technology is ready for replacing all the paper menus with digital menus.
In Italy I found many restaurants that don't have menus on paper anymore. They use only a menu on smartphone.
The users are usually satisfied and is becoming a common practice. Most people already know how to open a menu with QR code and for the others the waiter can simply explain how to do that.
It is also recommended to write a link below the QR code to let users open the digital menu by typing the address in their browser, instead of using the QR code (in case they find it easier). Here's an example: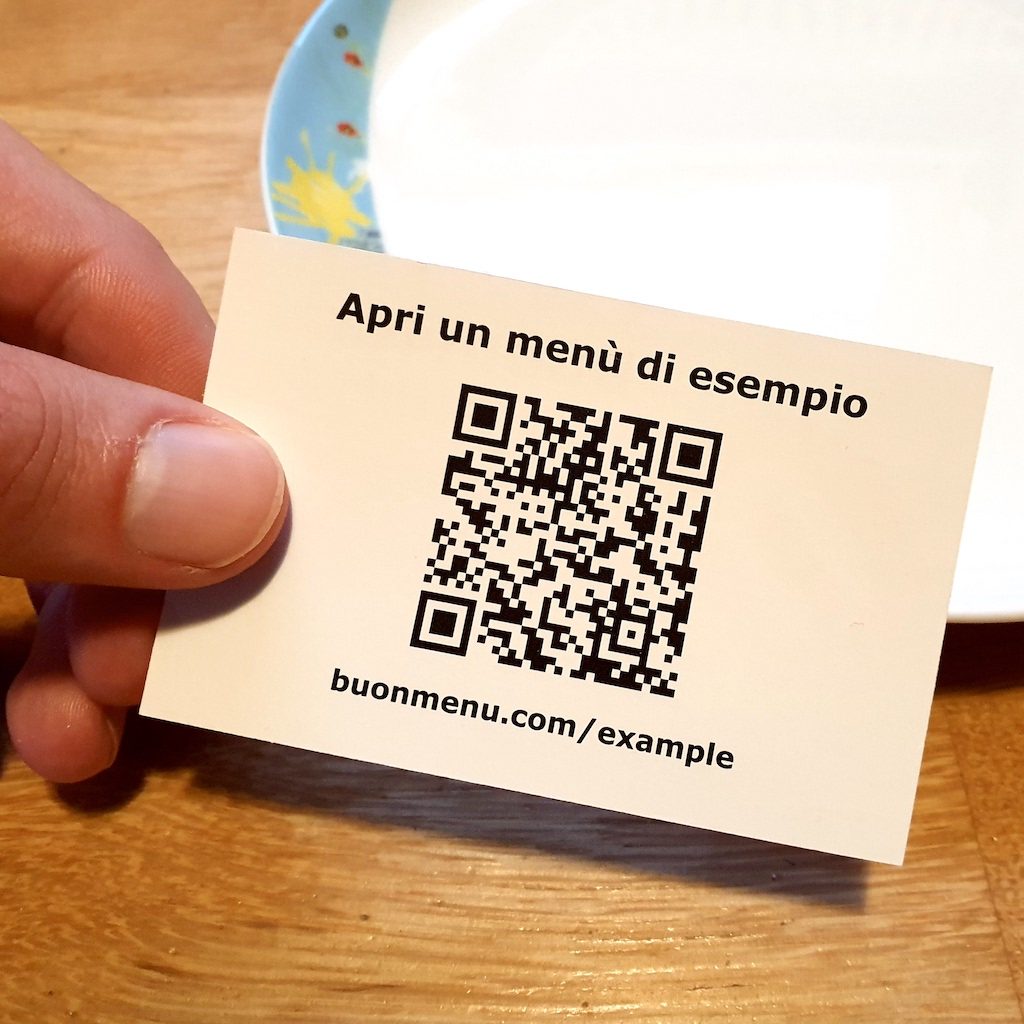 In this example, the QR code menu also displays a link, as an alternative method to open the menu.
Before getting rid of paper menus, it is essential to choose a reliable service for the digital menu. If the service that you use for your menu is not reliable, an unexpected downtime of the service may ruin your business. For this reason we host our service, BuonMenu, on Amazon infrastructure, which is one of the most reliable in the world. In this way we can offer 100% uptime (unlike cheap hosting services which often produce several hours of downtime per month).
How to create a menu on smartphone
Creating a menu on smartphone doesn't require technical skills.
If you have a restaurant, you can simply use an app or website in order to create your digital menu and publish it online. You can use BuonMenu for example: here's a tutorial.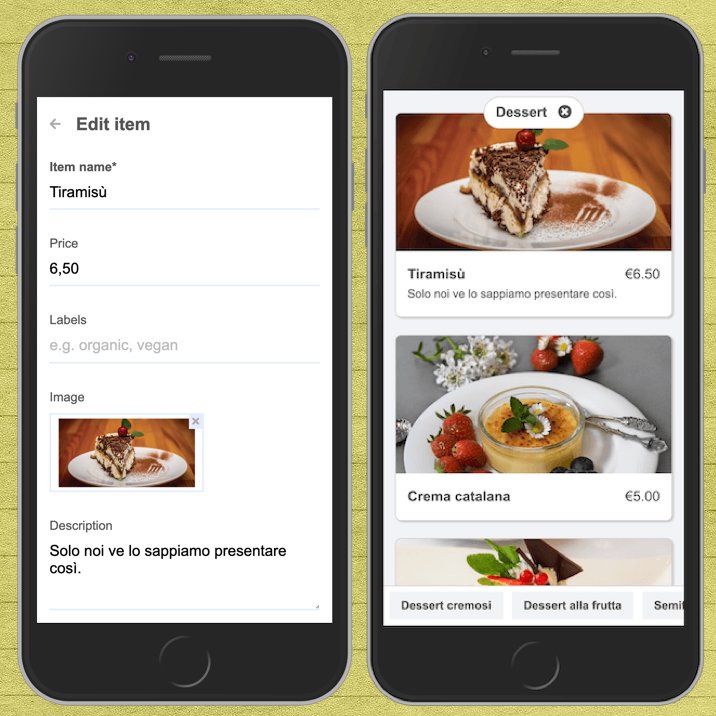 You can simply sign up to the website, create a new menu and then enter the menu categories and the menu items one by one. You can add only the menu items and price or create a beautiful menu rich of information and photos.
You can create the digital menu directly from your smartphone (but you can also use your computer if you prefer).
How to read the menu on smartphone
It's simple for users to read a restaurant menu on their mobile phone.
If you are inside a restaurant, you can simply scan a QR code with your smartphone camera.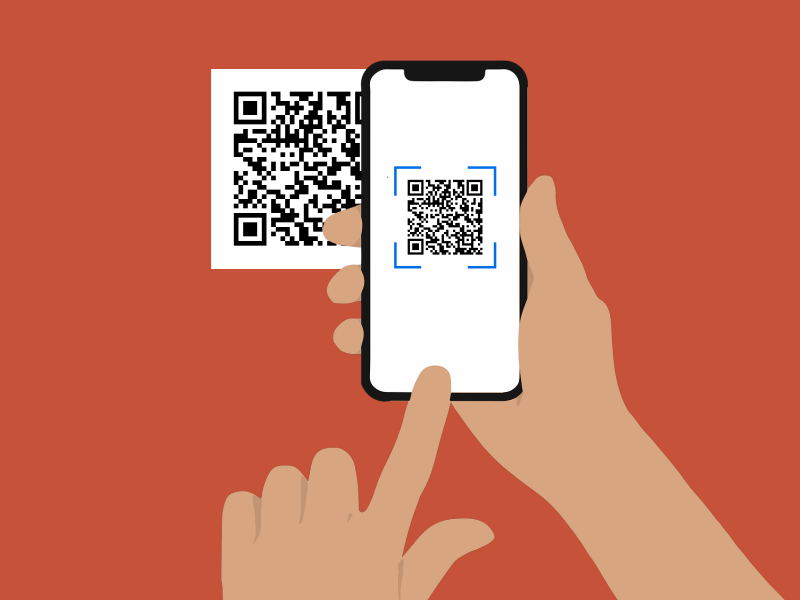 Otherwise you can open a restaurant menu using a link, for example:
You can also find the restaurant menu searching online or when you are on social media (e.g. Facebook, Instagram).
There are also other alternatives to open a digital menu on your mobile phone.
Once you have opened the menu, you can read it as a normal web page and you can also filter the dishes and beverages by category or see a translation of the menu in other languages.
As a side note, there would be another interesting way for opening a menu on smartphone: bluetooth beacons. They are proximity devices that can send a notification to your device with the menu. However at the moment they are not widespread and they still have many technical limitations.
Uses of a menu on smartphone
The menu on smartphone is useful both inside the restaurant (e.g. QR code) and outside the restaurant (e.g. search results on Google).
For example people can read it from work or from home.
People use the restaurant menus on smartphone in order to decide where to eat (when comparing different restaurants online) or what to eat (for example because they want to decide in advance or they want to place a phone order).
Finally a menu on smartphone is useful for many kind of businesses, not just restaurants.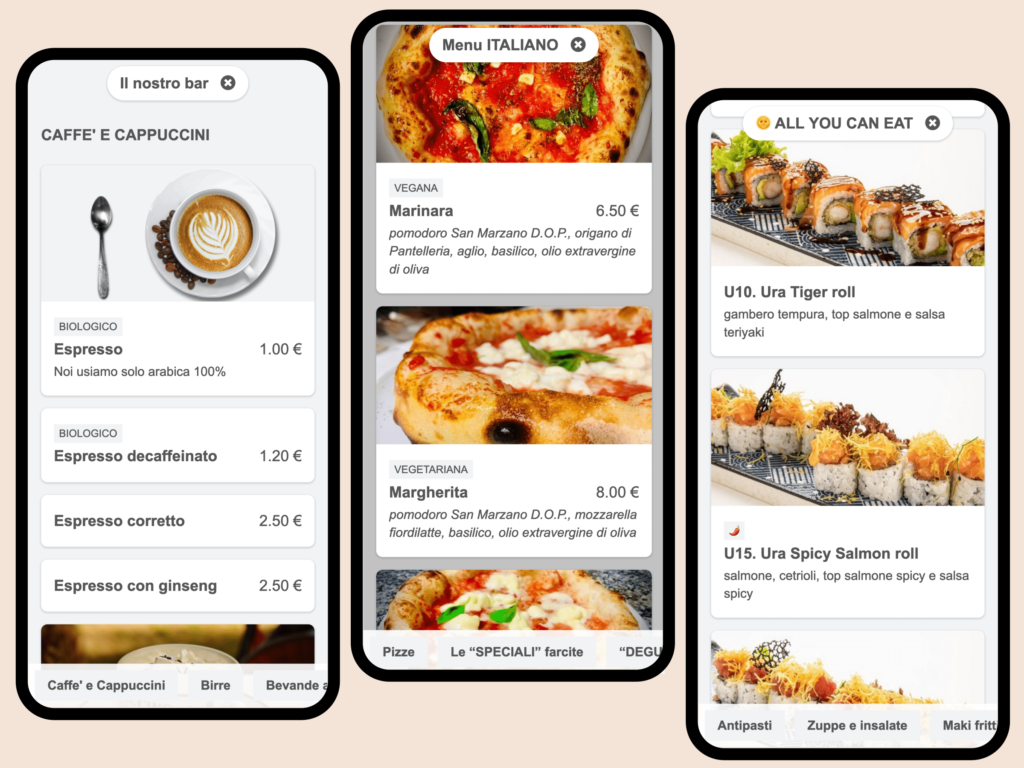 Some menus on smartphone created with BuonMenu, for different kinds of eating establishments: the digital menu of a bar, a pizzeria and a sushi restaurant.
The menus on smartphone are used by hotels, resorts, coffee shops, ice cream shops, bars, pubs, breweries, pizzerias, sushi restaurants, fast food, discos, night clubs and home restaurants. They can even be used for temporary events and ceremonies.
A digital menu can be easily adapted to the context: for example we have noticed that many beach resorts and swimming pools simply add some stickers with the QR code on the beach umbrellas in order to inform the guests about the food and the other services offered.
Examples of menus on smartphone
Sometimes images can tell more than words... So here's some examples of digital menus on smartphone: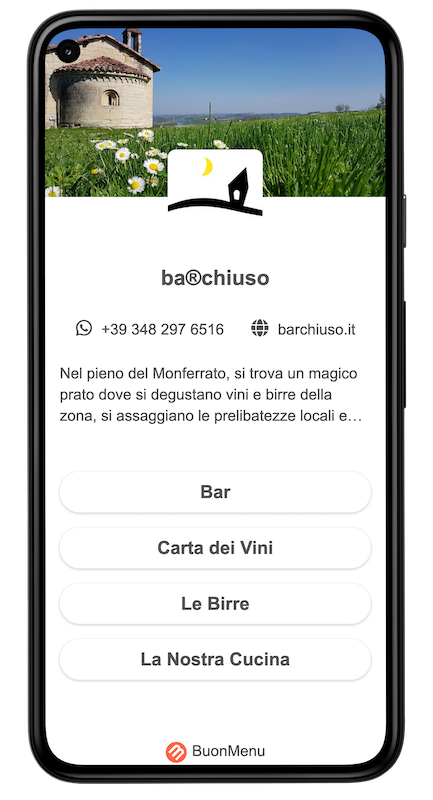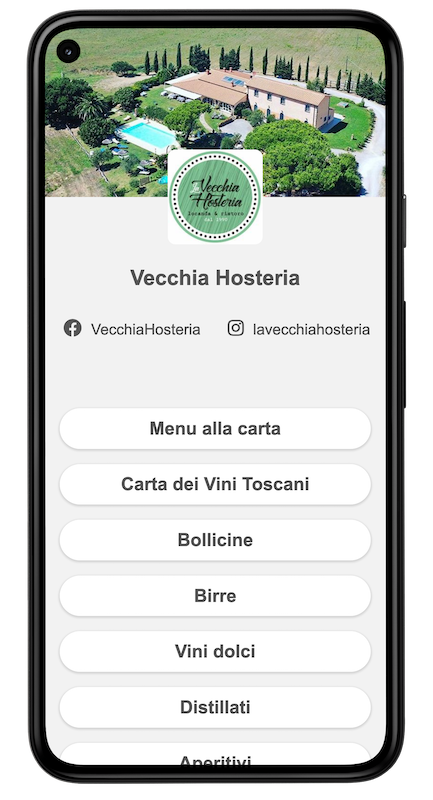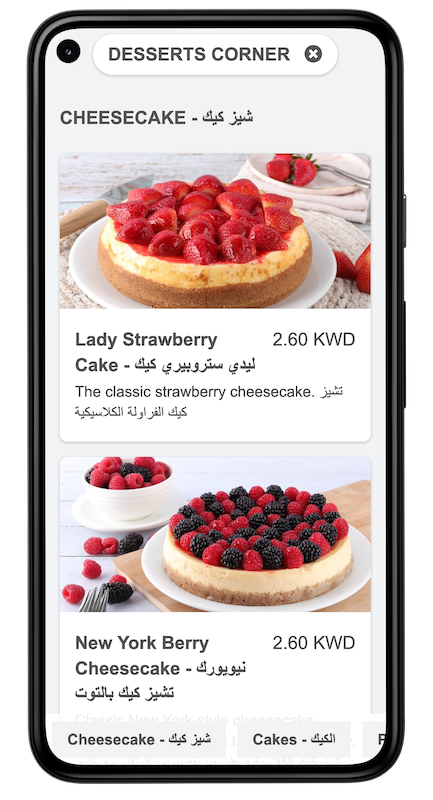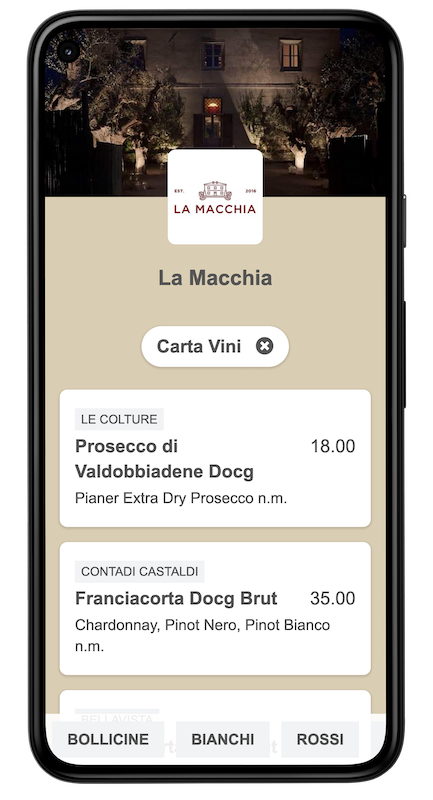 You can also see many live examples directly on your smartphone.
The best solutions for building a menu on smartphone
There are several ways for building a menu for smartphone:
App for Android and iOS: You can hire someone to build a native app for your restaurant, but that would cost a lot of money (thousands of dollars). Alternatively you can search on the App Store and use an existing app made for restaurant menus. In any case the users would have to download and install an app and that can be annoying for a user that simply wants to read a menu. Some users may not use Android / iOS and in that case they cannot read your menu. Furthermore your menu cannot be found online and it's difficult to share a link to your menu. For this reasons it is better to build an online menu or a website.
PDF menu: you can simply publish a PDF of your menu online (e.g. using Wordpress) and your users can download the PDF on their smartphone. However a PDF is difficult to read, it doesn't look professional, you can't jump to different sections, it's difficult to translate in other languages, it's hard to update and much more. There are some paid solution for PDF menus, but if you really want to use a PDF, you can build it for free reading our guide.
Contact a web agency: Any web agency can build a custom menu for you. The problem in this case is the cost of hiring a developer and maintaining the menu online. Furthermore every time that you want to update a menu item, you need to contact the developer... this is expensive and slow and destroys one of the major benefits of digital menus (i.e. easy and instant updates).
Free websites: Pay attention to free solutions if you really want to replace paper menus with a menu on smartphone. Free solution may not be reliable and unexpected downtime or malfunctioning may ruin the reputation of your business. The quality of web design, aesthetics, features are other factors to consider in the choice. Also pay attention to websites that are only apparently free, but require a payment when you reach a threshold (e.g. a certain number of visitors, a certain number of items in the menu, etc.).
Web app or website: A web app is really fast and doesn't require any download. It's also easy to share a link to your menu and the menu can be found on Google and Maps. Furthermore when a user in your restaurant scan the QR code the menu is opened immediately on the smartphone without any download.
Finally, if you want to create a menu on smartphone for your restaurant, we recommend to try our service: BuonMenu is a web app that lets you build a digital menu, customize it with images and brand colors, and publish it online. It has a honest pricing with no hidden costs and you don't need technical skills.
Try to build your menu on smartphone now: