BuonMenu is a digital menu for restaurants. Thanks to a partenership with Pushpad, a service for push notifications, restaurant owners can now send notifications to all their customers.
When a user opens the digital menu of a restaurant (for example, by scanning a QR code), they will see a small message asking if they accept to receive the notifications. If they click "Allow", they are subscribed to the notifications.
Then, the restaurant owner can open the restaurant account on BuonMenu and send a message to all the subscribers, without any additional cost.
The message can be anything, like a promotion of a new dish, a special event, a discount, a daily menu, etc. This is a powerful strategy to promote the restaurant and increase sales.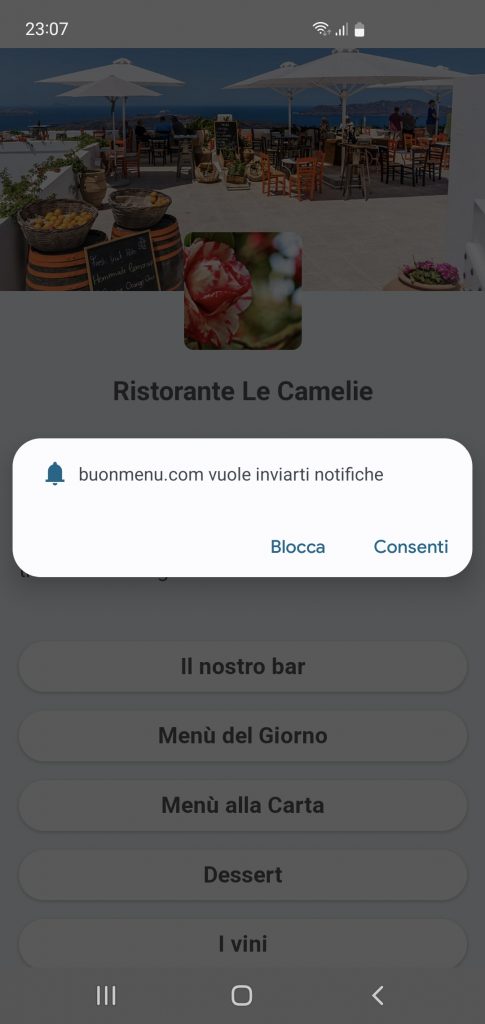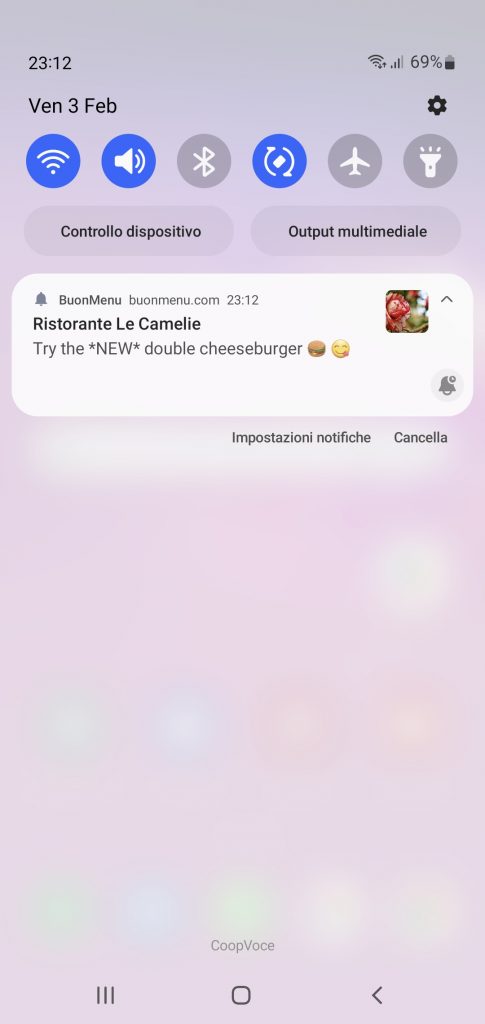 How to send a notification
Open your BuonMenu account and then click "Send notification".
Then type a short message and click "Send".
A notification will be immediately delivered to all the customers of the restaurant (if they have enabled the notifications).
How to subscribe to notifications
Simply open the menu of a restaurant using a direct link (e.g. from Google, social, email, etc.) or a QR code.
You will start receiving notifications for that restaurant.
If you see a message that asks you a permission to receive the notifications from BuonMenu, you should accept. In case you blocked the notifications and you change your mind later, you can open a menu on BuonMenu, click the lock icon near the address bar, and change your settings: usually there is a button for changing the notification preferences or for resetting your choice.
Currently all major browsers support the notifications from websites, except iOS, which will add support for this new technology in 2023.