Nowadays the menu can be read directly on the smartphone. BuonMenu is the first web app that allows users to open your menu directly on their smartphone, tablet or computer, whether they are at home or in your restaurant. BuonMenu is created by professional designers: you just need to enter the content (text and images) and the menu design will look perfect.
Using BuonMenu you can create an awesome menu design and publish it online. Your customers can then see it online, with their browser, without the need to install any app.
The menu design works well on any device, because we built a responsive design: you can see the menu on a smartphone, on a tablet or even on your desktop computer.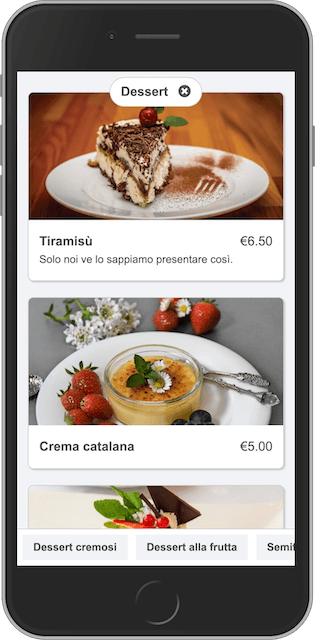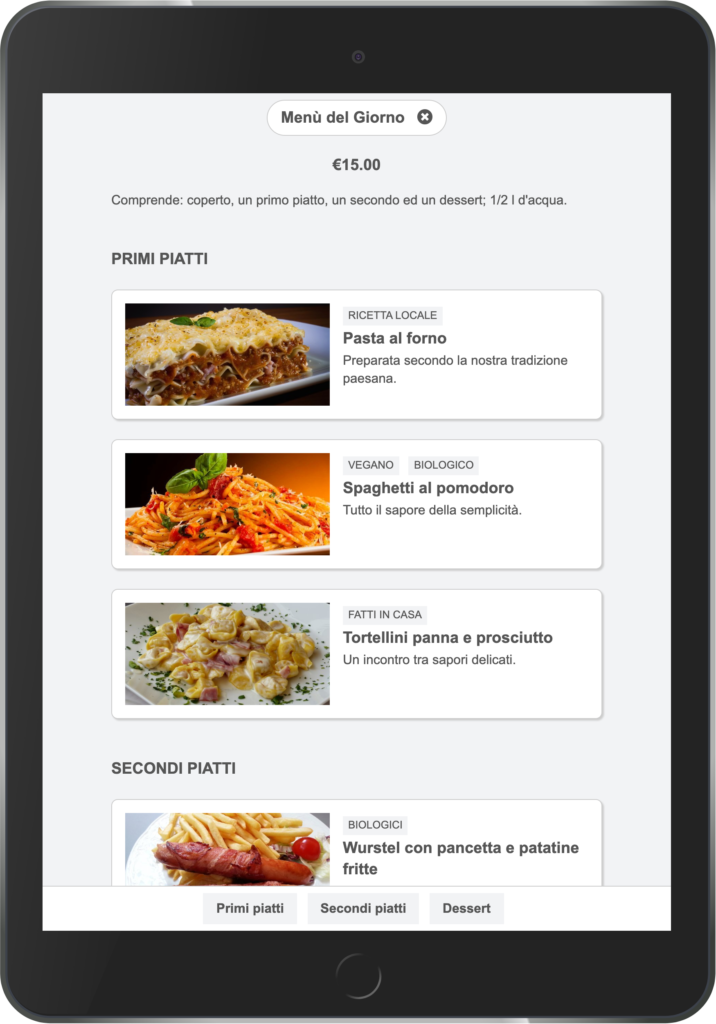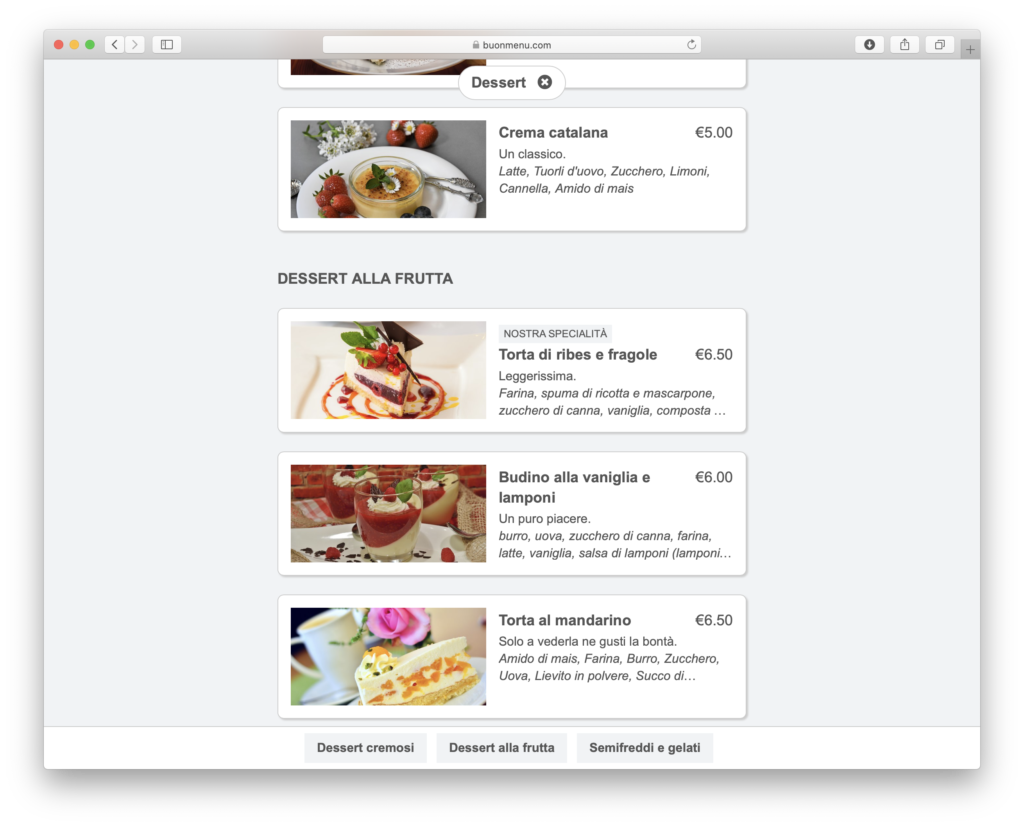 Menu design on smartphone, tablet and desktop.
The menu design is rich of features: beside the name and price of an item, you can add images and labels to catch the user attention and also descriptions to provide useful information or underly the quality of your products. Whether you add only a few item names, or you add a lot of text, images, labels and more, the design will adapt to your content.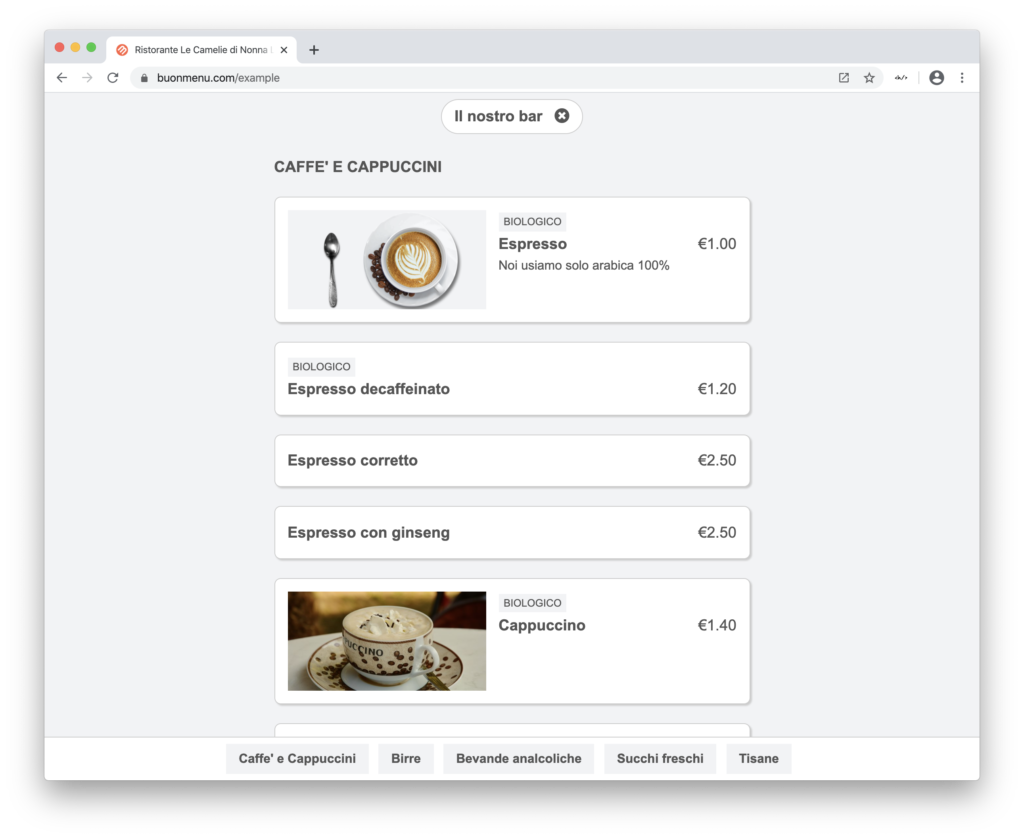 The design looks perfect even when you mix items with different kinds of content.
Basically you don't need design skills: we have already made all the hard work for you. Just add the contents through simple forms and BuonMenu will make a perfect design. Also the design is more valuable because it conveys useful information: for example you can use your own photos of the dishes, and not just stock images that mean nothing.
Also, since the design is generated automatically, the design is consistent and clean. If you try to create that by hand or with a visual design tool, it will get a real mess as soon as the number of items increases. Also BuonMenu keeps your items organized at multiple levels (menus and categories).
Finally you can get a professional design, without the cost of hiring a professional designer.
Get started now: