Let your imagination take flight, as you create the most amazing rooftop event for up to one hundred discerning guests with a zest for life. As you gaze across the Lagos skyline from Turaka's open spaces, you realise that almost any occasion is possible – from karaoke to cocktails, marriage proposals to wedding celebrations and business events that inspire innovation or reward hard work. Like all our spaces, there are no restrictions on you bringing the finest chefs and mixologists to create their best work.
Finger Foods
4,500.00 ₦
Asian Bites
A combination of 4 vegetable spring rolls and 4 samosas, served with chili-ginger-honey sauce
3,500.00 ₦
Asun
Smoky, spicy, roasted goat meat, served with crispy-fried sweet potatoes and hot chili sauce
6,000.00 ₦
Crispy Calamari
Succulent squid in crispy batter with black olive tartar sauce
4,500.00 ₦
Spicy Snails
Juicy snails in peppery sauce, with sweet potato fries or kelewele
19,500.00 ₦
Naija Chops
Spicy snails, chicken wings, gizzards, asun, yam chips, puff-puff, crab and kelewele
4,500.00 ₦
Spicy Chicken Wings
Fried chicken wings, smothered with spicy pepper or barbecue sauce and served with french fries.
4,500.00 ₦
Satay Chicken Sticks
Succulent chunks of grilled chicken, marinated in coconut, curry, ginger and garlic, and served with peanut sauce and jollof arancini.
Salads
8,000.00 ₦
Roman Salad
Fresh Romaine lettuce, croutons, cherry tomatoes, boiled egg, Caesar dressing and parmesan shavings, served with either grilled chicken or prawns
6,000.00 ₦
Mexican Salad (v)
Fresh cucumber, lettuce, sweet corn, tomatoes, black beans, mini orange, bell pepper, with herb-infused salad dressing
10,500.00 ₦
Warm Seafood Salad
Grilled shrimp, calamari and line fish in a green salad with citrus segments and raspberry vinaigrette
7,500.00 ₦
Oriental Salad
Cabbage, bean sprouts, noodles, chicken, onions, sesame seeds in a sweet soy sauce dressing
Soups
7,500.00 ₦
Homemade Pepper Soup
Grandma's recipe of spicy broth with ehuru, garlic, fresh habanero peppers and uziza leaves. Served with your choice of fish, chicken, goat, or assorted offal.
6,000.00 ₦
Hearty Chicken Soup
Fresh chicken broth simmered with carrots, celery, potatoes, onions, bell peppers, garlic, and fresh thyme.
Sandwiches & Burgers
7,500.00 ₦
EL Club Sandwich
Choice of smoked turkey breast or ham, layered with roast chicken, avocado, brie cheese, and a fried egg. Served with french fries and mixed salad.
8,000.00 ₦
Spicy Suya Burger
Char-grilled beef spiced with roasted ground peanut and chili rub, layered with cheddar, avocado, caramelised onion, and special suya dressing. Served with french fries and mixed salad.
8,000.00 ₦
Spicy Veggie Burger (v)
Black bean veggie patty, spiced with roasted ground peanut and chili rub, layered with avocado, caramelised onion, and special suya dressing. Served with french fries and mixed salad.
7,000.00 ₦
Vegetable Panini (v)
Grilled vegetables, avocado, basil pesto and Swiss cheese in toasted ciabatta bread. Served with French fries and mixed salad.
Entrees
7,500.00 ₦
Penne Arrabbiata (v)
Spicy sauce from Lazio, with garlic, tomatoes, and red chili peppers simmered in olive oil
8,500.00 ₦
Tagliatelle Bolognese
Slow-cooked, finely ground beef and streaky bacon, simmered with onions, celery, carrots and tomato paste
11,500.00 ₦
Seafood Pasta
Grilled prawns and calamari in a creamy or spicy red sauce. Choose from penne or tagliatelle to accompany this delightful dish.
10,500.00 ₦
Naija Grilled Fish
Whole croaker or tilapia, marinated in spices and slow-grilled to perfection, with roasted plantain. Served with yam fries, sautéed vegetables and red pepper & coriander sauce.
19,000.00 ₦
Salmon Fillet
Pan-seared salmon fillet, seasoned with Dijon mustard, black pepper and spices, served with citrus potato mash, vegetables parmesan and truffle vinaigrette
17,500.00 ₦
Grilled Tiger Prawns
Succulent tiger prawns marinated in spices and served with butternut squash puree, spicy fried rice, buttered zucchini, and infused with ginger, sweet chili and vanilla dressing
19,500.00 ₦
Asian Grilled Lobster
Juicy, grilled lobster marinated in Asian spices and served with truffle mash, grilled asparagus, glazed carrots, and vanilla-infused chili-orange sauce
7,500.00 ₦
Stir-Fried Beef
Tender strips of beef, marinated in Chinese spices, stir-fried with mushrooms, onions, carrots and green peppers, and simmered in oyster sauce. Served with stir-fried basmati rice.
7,500.00 ₦
Yoruba Red Stew
Selected meat or fish sautéed in a stew of slow-cooked tomatoes, onions, hot peppers and red bell peppers. Served with jollof, ofada, fried, or plain rice, and fried plantains.
10,500.00 ₦
Ofada Stew
Assorted grilled meats and red bell peppers sautéed with crayfish, locust beans, onions and scotch bonnet peppers, to create the perfect companion for the delicately nutty flavour of ofada rice.
OBE
The following dishes are prepared with your choice of Fish, Goat, Chicken, Beef Assorted Offal or Snails. All are accompanied by either Semolina, Pounded Yam, Whole Wheat or Eba.
10,500.00 ₦
EFO RIRO
Spicy Yoruba delicacy made with efo shoko vegetable leaves simmered slowly with selected meats, snail, offal and preserved fish.
10,500.00 ₦
EDIKANG IKONG
Your choice of meat tenderised and sautéed with stock fish, smoked fish, smoked crayfish, hot peppers, periwinkle's, water leaf, pumpkin leaf and palm oil.
10,500.00 ₦
CHIEF'S SPECIAL
Ask your waiter for the chef's local delicacy of the week.
Sides
2,000.00 ₦
Sweet Potato Fries
2,000.00 ₦
Plantain Sticks
2,000.00 ₦
Steamed Basmati Rice
2,000.00 ₦
Steamed vegetables
2,500.00 ₦
Irish & Sweet Potato Carrot Mash
Desserts
5,000.00 ₦
Apple Pie
Our traditional apple crumble with custard - classic comfort food at its best. Warm, spicy baked apples and cinnamon topped with crunchy pastry and served with strawberry ice-cream and raspberry coulis
4 large Bramley cooking apples 4tbsp olive oil Zest and juice of 1 large lemon 175g unrefined caster sugar 2 pinches of ground cinnamon
4,800.00 ₦
Warm Chocolate brownie
Warm and fudgy with premium vanilla ice-cream melting on top, this nutty brownie is chocolate heaven. Decadent layers of dark chocolate sponge and fudge, oozing with chocolate sauce. Served with vanilla ice- cream and blueberry
50 g Walnuts (10-12 pieces, chopped) 250 g Dr. Oetker FunFoods Eggless Cake Mix Brownie 2 tbsp Butter (30g) 100 ml Full Cream Milk 100 g Dr. Oetker FunFoods Dessert Topping Chocolate
5,500.00 ₦
New york Cheesecake
Ultra-rich, creamy and larger than life, this is a baked vanilla cheesecake to die for.
2,500.00 ₦
Fruit Temptation
Sliced tropical fruits with orange sorbet
2,500.00 ₦
Homemade Ice-Cream
Two generous scoops of vanilla, strawberry, chocolate, or pistachio ice cream
Children (Under 12s)
5,500.00 ₦
Sailor Sam
Deep-fried fish bites with tartare sauce and french fries
4,000.00 ₦
Popeye's Choice
Tender chicken nuggets with barbecue sauce and french fries
4,000.00 ₦
Goofy's Bangers
Grilled beef sausage, potato mash, and gravy
4,000.00 ₦
Monkey Ropes
Spaghetti with ground beef in tomato sauce
4,000.00 ₦
Oblix
Double cheese burger with french fries
3,000.00 ₦
Fruity Tweety
Fresh fruit salad with vanilla ice-cream
1,500.00 ₦
Ice-Capades
Two scoops vanilla, strawberry, or chocolate ice-cream
Classic Cocktail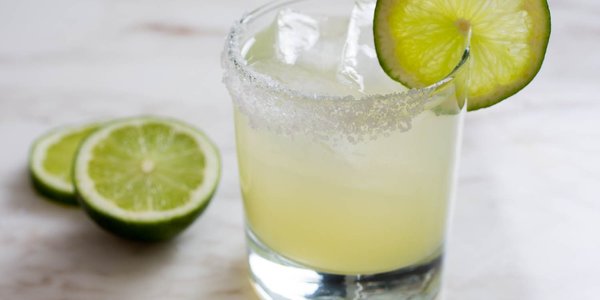 3,800.00 ₦
Margarita
Fresh lime juice, triple sec, and good tequila are all you need to make the best margarita possible.
1 lime wedge, plus 2 lime wheels for garnish 1 tablespoon coarse salt, for glass rims 4 ounces (120ml) high-quality blanco tequila (see note) 2 ounces (60ml) Cointreau 1 1/2 ounces (45ml) fresh juice from 2 limes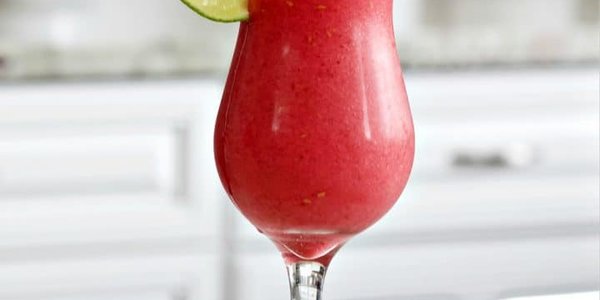 4,500.00 ₦
Daiquiri
A Gorgeous and fruity daiquiri recipe with raspberries and lime juice. Enjoy this frozen daiquiri with Captain Morgan's spiced rum.
2 oz. Captain Morgan Spiced Rum 1/2 Banana 1/4 Cup raspberries 1/4 oz. lime juice 1/2 oz. simple syrup
4,500.00 ₦
Mojito
1/2 ounce Homemade Mint Syrup, recipe follows 2 ounces (60 ml) white rum 1 ounce (30 ml) fresh lime juice, plus the spent lime half Crushed ice 2 ounces (60 ml) chilled soda water
4,500.00 ₦
Whisky Sour
50 mL , bourbon 25 mL , lemon juice 15 mL , sugar syrup 1/2 , fresh egg white Ice
4,500.00 ₦
Pina Colada
1 1/2 cup ice 1/2 cup diced pineapple, frozen 2 ounces pineapple juice 2 ounces Coco Lopez coconut cream 1 1/2 ounces white rum
5,000.00 ₦
Long Island Iced Tea
Signature Cocktail
4,000.00 ₦
Pineapple & Passion Fruit Gimlet
Mocktail
2,500.00 ₦
Turaka Sundowner
2,500.00 ₦
Pineapple and Ginger Fizz
1 cup water ½ cup sugar ⅔ cup thinly sliced unpeeled fresh ginger (about 4 ounces) 2 ½ cups unsweetened pineapple juice, chilled 3 tablespoons lemon juice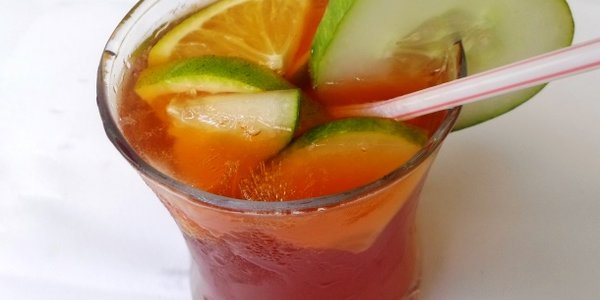 2,500.00 ₦
Famous Nigerian Chapman
3 tbsp Angostura Aromatic Bitters 1 Bottle Sprite (35cl) 1 Bottle Fanta (35cl) 1 Cup Geraldine Syrup 50 mls Orange Juice
3,000.00 ₦
Fresh Fruit Punch
Champagne Brut
80,000.00 ₦
Bollinger Special Cuvee Brut
65,000.00 ₦
Moet & Chandon Brut Imperial
65,000.00 ₦
Moet & Chandon Nectar Imperial
68,000.00 ₦
Veuve Clicquot Brut
270,000.00 ₦
Don Perignon
Champagne Rose
72,000.00 ₦
Moet & Chandon Rose
75,000.00 ₦
Moet & Chandon Nectar Rose
85,000.00 ₦
Bollinger Rose
85,000.00 ₦
Veuve Clicquot Rose
Aperifitif
28,000.00 ₦
Cinzano Rosso
25,000.00 ₦
Cinzano Blanco
3,000.00 ₦
Cinzano Rosso (tot)
2,500.00 ₦
Cinzano Blanco (tot)
22,000.00 ₦
Martini Rosso
21,000.00 ₦
Martini Bianco
3,000.00 ₦
Martini Rosso tot
3,000.00 ₦
Martini Bianco tot
4,500.00 ₦
Jagermeister tot
Beer
2,400.00 ₦
Heineken Draught - 50cl
1,900.00 ₦
Guinness Stout
2,000.00 ₦
Heineken Draught 35 cl
1,900.00 ₦
Heineken 60 cl
Gin
30,000.00 ₦
Bombay Dry Gin
35,000.00 ₦
Bombay Sapphire
2,500.00 ₦
Bombay Dry Gin (tot)
3,000.00 ₦
Bombay Sapphire (tot)
3,500.00 ₦
Tanqueray (tot)
4,000.00 ₦
Monkey 47 (tot)
55,000.00 ₦
Berkeley Square
4,500.00 ₦
Berkeley Square tot
Whiskey
150,000.00 ₦
J. Walker Blue
9,500.00 ₦
J. Walker Blue (tot)
40,000.00 ₦
J. Walker Gold RSV
4,000.00 ₦
J. Walker Gold RSV (tot)
250,000.00 ₦
J. Walker Blue Ghost & Rare
18,500.00 ₦
J. Walker Blue Ghost & Rare (tot)
30,000.00 ₦
J. Walker White
3,000.00 ₦
J. Walker White (tot)
35,000.00 ₦
Monkey Shoulder
4,000.00 ₦
Monkey Shoulder (tot)
35,000.00 ₦
Jameson Black Barrel
4,000.00 ₦
Jameson Black Barrel (tot)
Whiskey Single Malt
40,000.00 ₦
The Dalmore 12yrs
4,000.00 ₦
The Dalmore 12yrs (tot)
55,000.00 ₦
The Dalmore 15yrs
6,000.00 ₦
The Dalmore 15yrs (tot)
90,000.00 ₦
Glenfiddich 18yrs
8,500.00 ₦
Glenfiddich 18yrs (tot)
65,000.00 ₦
Glenfiddich 15yrs (tot)
6,500.00 ₦
Glenfiddich 15yrs
35,000.00 ₦
The Singleton 12yrs
4,000.00 ₦
The Singleton 12yrs
Liquer
28,000.00 ₦
Bailey's Irish Cream
3,000.00 ₦
Bailey's Irish (tot)
Vodka
29,000.00 ₦
Sky Infusions
2,500.00 ₦
Sky Infusions (tot)
4,500.00 ₦
Beluga Noble (tot)
45,000.00 ₦
Beluga Celebration
4,000.00 ₦
Beluga Celebration (tot)
4,000.00 ₦
Grey Goose (tot)
4,500.00 ₦
Belvedere (tot)
Rum
30,000.00 ₦
Cpt. Morgan Gold
3,000.00 ₦
Cpt. Morgan Gold (tot)
28,000.00 ₦
Bacardi White
2,500.00 ₦
Bacardi White (tot)
6,000.00 ₦
Ron Zacapa (tot)
28,000.00 ₦
Bacardi Spiced Rum
3,000.00 ₦
Bacardi Spiced Rum (tot)
Bourbon
20,000.00 ₦
Jim Beam Honey
22,000.00 ₦
J. Beam Red Stag
28,000.00 ₦
Wild Turkey 101
3,000.00 ₦
Wild Turkey 101 (tot)
3,000.00 ₦
Jack Daniels (tot)
2,500.00 ₦
J. Beam Red Stag (tot)
2,500.00 ₦
Jim Beam Honey (tot)
2,500.00 ₦
Maker's Mark (tot)
Cognac
70,000.00 ₦
Hennessy VSOP
5,500.00 ₦
Delamain XO (tot)
4,000.00 ₦
Hennessy VS (tot)
5,500.00 ₦
Hennessy VSOP (tot)
68,000.00 ₦
Remy Martin VSOP
4,500.00 ₦
Remy Martin VSOP (tot)
5,000.00 ₦
Delamain VS (tot)
Tequila
42,000.00 ₦
Don Julio Respado
5,500.00 ₦
Don Julio Respado (tot)
35,000.00 ₦
Cate Patron XO
4,500.00 ₦
Cafe Patron (tot)
36,000.00 ₦
Olmeca Chocolate
3,500.00 ₦
Olmeca Chocolate (tot)
40,000.00 ₦
Don Julio Blanco
4,000.00 ₦
Don Julio Blanco (tot)
40,000.00 ₦
Olmeca Blanco
4,000.00 ₦
Olmeca Blanco (tot)
3,500.00 ₦
Olmeca Gold (tot)
Sparkling Wine
6,000.00 ₦
Prosecco (tot)
25,000.00 ₦
Mateus Rose (Sparkling)
5,000.00 ₦
Mateus Rose (Sparkling) (tot)
24,000.00 ₦
Mateus Dry (Sparkling)
Non- Alcoholic
1,000.00 ₦
Schweppes Tonic
1,000.00 ₦
Schweppes Bitter Lemon
1,000.00 ₦
Schweppes Soda
Red Wines
18,000.00 ₦
Barton & Guster: Cuvee Special
20,000.00 ₦
Saint Celine (Sweet Red)
30,000.00 ₦
Petrus Lambertini
28,000.00 ₦
Thomas Barton
4,500.00 ₦
Saint Celine (Sweet Red) Glass
White Wines
4,500.00 ₦
Saint Anna (Sweet White) Glass
24,000.00 ₦
B & G Chablis
17,000.00 ₦
B & G Chardonnay
22,000.00 ₦
Saint Anna (Sweet)
27,000.00 ₦
Thomas Barton Graves Blanc
4,500.00 ₦
B & G Chardonnay Glass
Starters
Two courses: N30,000 Three courses: N40,000 Five-course tasting menu: N45,000 Five-course menu with paired wines: N60,000
Garden of Eden
Texture of Broccoli |Smoked Mushrooms |Marinated Lentils | Creamy Corn fritters (v)
Florentine Velouté
Spicy Tomato Press |Tomato Velouté |Blush Tomato Chutney |Crispy Basil |Deep-fried Mozzarella (v)
Kandinsky's Roulade
Slow Roasted Chicken Roulade |Sautéed Mushrooms |Green Chilli | Parmesan Foam |Bacon Crisp | Herb Short Crust Pastry
Prawns à la Van Gogh
Smoked Prawns |Chive-honey Cream |Kalamata Olives |Chorizo |Smoked Fish Pockets
The Leaping Salmon
Seared Salmon |Pickled Cucumber |Smoked Mango |Pink Gin Cream |Pomme Purée |Pickled Radish
Mains
Two courses: N30,000 Three courses: N40,000 Five-course tasting menu: N45,000 Five-course menu with paired wines: N60,000
Tuscan Gnocchi
Creamy Jalapeno Gnocchi |Mixed Green Baby Leaves |Green Beans |Pickled Beetroot |Yellow Pepper|Garlic | Sweet Basil Sauce (v)
The Rembrandt Catch
Grilled Line Fish | Spicy Sausage | Seafood Jollof Arancini | Pineapple | Peas | Creamy Chive Sauce
Pork Belly Picasso
Cider-braised Pork Belly | Pork Neck Pie| Yam Purée| Smoked Red Cabbage| Braised Celery| Kimchi| Apple Jus
The Supreme Art of Chicken
Thyme-infused Chicken Supreme | Bacon Chilli Chutney | Baby Marrow | Blackened Garlic | Mushroom Purée | Sage Butter Jus
Aged Beef Hogarth
Home-aged Beef Sirloin | Pulled Short Rib | Roasted Pepper Relish | Beetroot | Yam Courgette | Pickled Chilli & Olives | Red Wine Jus
Da Vinci's Lamb
Tea-smoked Lamb Rump | Pomme Mash | Slow-roasted Aubergine Purée | Baby Lettuce | Baby Vegetables | Mint Jus
Dessert
Two courses: N30,000 Three courses: N40,000 Five-course tasting menu: N45,000 Five-course menu with paired wines: N60,000
La Grande Jatte
Coconut Panna Cotta | White Chocolate Snaps | Mint Meringue | Vanilla Crumble
Still Life Cheesecake
Hibiscus Cheesecake | Mix Nut Strudel |Beetroot Crumble | Avocado Ice Cream
Matisse's Chocolatière
Hazelnut Chocolate Brownie | Chocolate Ice Cream | Namalaka | Chocolate soil
Munch's Scream
Salted-Caramel Sticky Toffee Pudding | Brandy-Vanilla Ice Cream | Strawberry Snaps | Strawberry Anglaise
Sides
4,000.00 ₦
Grilled Mixed Vegetables
4,000.00 ₦
Popina Side Salad
4,000.00 ₦
Smoked Yam Chips
4,000.00 ₦
Chilli-Garlic Fried Rice
Cocktails
Non-alcoholic Cocktails
3,000.00 ₦
Pineapple & Ginger Sculpted
3,000.00 ₦
Cranberry Canvas
3,000.00 ₦
The Irish Flag
3,500.00 ₦
1 October 1960
White Wine
27,600.00 ₦
Gerard Bertrand 6 Sens Blanc
10,400.00 ₦
Frontera Sauvignon Blanc
10,000.00 ₦
Carlo Rossi Central Valley Chardonnay
18,400.00 ₦
Art de Vivre Clairette du Languedoc Adissan
Red Wine
47,600.00 ₦
Aaldering Cabernet Sauvignon/Merlot
21,000.00 ₦
Gerard Betrand 6 Sens Red
22,800.00 ₦
Art de Vivre Languedoc Red
24,000.00 ₦
Côte des Roses Pinot Noir
Rose Wine
25,600.00 ₦
Côte des Roses Rosé
Sparkling Wine
Champagne
71,000.00 ₦
Veuve Clicquot Brut
90,000.00 ₦
Veuve Clicquot Rosé
70,000.00 ₦
Moët Nectar Impérial
72,500.00 ₦
Moët Impérial Brut
75,000.00 ₦
Moët Impérial Rosé
85,000.00 ₦
Bollinger La Grande Année
275,000.00 ₦
Dom Perignon
Cognac/Brandy
77,000.00 ₦
Hennessy VSOP
210,000.00 ₦
Rémy Martin XO
69,500.00 ₦
Rémy Martin VSOP
70,000.00 ₦
Martell Blue Swift
Whisky
255,000.00 ₦
Johnnie Walker Blue Ghost & Rare
155,000.00 ₦
Johnnie Walker Blue Label
45,000.00 ₦
Johnnie Walker Gold Label
52,800.00 ₦
Johnnie Walker Green Label
36,000.00 ₦
Johnnie Walker Black Label
Single Malt Whisky
110,000.00 ₦
Glenfiddich 18 years
75,000.00 ₦
Glenfiddich 15 years
112,000.00 ₦
Macallan 18 years
102,000.00 ₦
Macallan 15 years
Irish Whisky
40,000.00 ₦
Jameson Black Barrel
32,000.00 ₦
Jameson Classic
Bourbon
89,000.00 ₦
Jack Daniels Double Barrel
76,000.00 ₦
Jack Daniels Gentleman Jack
72,000.00 ₦
Jack Daniels Single Barrel
36,000.00 ₦
Jack Daniels Honey
25,600.00 ₦
Jim Beam Black
52,000.00 ₦
Jim Beam Kentucky
Rum
25,000.00 ₦
Bacardi Spiced Rum
Gin
37,000.00 ₦
Bombay Sapphire
Vodka
Tequila
72,800.00 ₦
Don Julio Reposado
45,000.00 ₦
Patron Silver XO
Liqueur
30,000.00 ₦
Baileys Irish Cream
Soft Drinks
Breakfast
7,500.00 ₦
Continental Breakfast
• Fresh fruit juice or fruit bowl • Croissant, danish pastry, or white/wholewheat toast with butter and preserves • Corn flakes, Fruit 'n' Fibre or granola with cold or warm milk, or yoghurt • Coffee or tea (regular, green, peppermint, Earl Grey, herbal or fruit)
9,500.00 ₦
English Breakfast
• Fried or scrambled eggs, sausage, baked beans and grilled tomato • Fresh fruit juice or fruit bowl • White or wholewheat toast with butter • Coffee or tea
9,500.00 ₦
American Breakfast
• Scrambled eggs, bacon, and pancakes or French toast with pepper maple syrup • Fresh fruit juice or fruit bowl • Coffee or tea
7,500.00 ₦
Nigerian Breakfast
• Spicy scrambled eggs with either boiled yam, sweet potato or plantain, or fried plantain • Fresh fruit juice or fruit bowl • Coffee or tea
9,500.00 ₦
Omelette
• Omelette with any three of the following: mushrooms, bell peppers, onions, tomatoes, or cheese. •Two sausages or bacon • Fresh fruit juice or fruit bowl • White or wholewheat toast with butter • Coffee or tea
11,000.00 ₦
Orchid Deluxe
• Scrambled eggs with smoked salmon, chives, and avocado • Fresh fruit juice or fruit bowl • White or wholewheat toast with butter • Coffee or tea
7,500.00 ₦
Porridge
• Oats porridge or custard • White or wholewheat toast with butter • Fresh fruit juice or fruit bowl • Coffee or tea
Optional extras
1,000.00 ₦

Toast with butter

1,000.00 ₦

Baked beans

1,500.00 ₦

Fried Plantain

1,500.00 ₦

Pancakes

1,500.00 ₦

French Toast

1,500.00 ₦

Two boiled eggs

1,500.00 ₦

Fresh fruit juice

1,500.00 ₦

Fruit bowl

1,500.00 ₦

Two Sausages

1,500.00 ₦

Bacon

2,000.00 ₦

Oats porridge

2,000.00 ₦

Custard
Lunch
4,000.00 ₦
Soup of the day
Nigerian Classic |Homemade Steam Bread
5,500.00 ₦
Spicy Beef or Chicken Nachos
Plain yogurt |Guacamole |Red chilli salsa | Cheese
4,900.00 ₦
Pan Fried Harissa Calamari
Fried Rice | Spicy Tartar Sauce |Grilled Citrus Salad
4,900.00 ₦
Creamy Chicken Livers
Jollof Rice | Rocket Salad | Mango Achar
4,500.00 ₦
Asun
Chilli Cucumber Salsa | Sweet Potato Wedges | Rocket
6,500.00 ₦
Beer Batter Fish
Yam Fries| Fresh Salad | Spicy Tartar Sauce
7,500.00 ₦
Grilled Chicken Pie
Plantain Fritters | Fried Rice | Herb Salsa
8,000.00 ₦
Orchid Burger Beef Or Chicken
150g Patty | Smoked Tomato & Onion | Mild Cheddar Cheese |Avocado | Mushrooms
8,500.00 ₦
Sticky Pork Ribs
Grilled Potatoes |Mild Mix Vegetables | Green Onion & Pepper Sauce |Fresh Salad
13,000.00 ₦
Grilled Tiger Prawns
Spicy Rice | Chilli, Garlic Sauce | Asian Stir-fry |Plantain Salad
10,500.00 ₦
Whole Baked Fish
Plantain Puff | Grilled Vegetables |Yam Fries |Chimichurri | Onion Rings
Optional Extras
500.00 ₦

Fried Egg​​​​​​​

1,000.00 ₦

Vegetable Mix​​​​​​​

1,000.00 ₦

French Fries​​​​​​​​

1,000.00 ₦

Yam Fries​​​​​​​

1,300.00 ₦

Cheese ​​​​​​​

1,500.00 ₦

Fried Rice​​​​​​​

1,500.00 ₦

Mushrooms​​​​​​​

1,500.00 ₦

Smoked Salmon​​​​​​

1,500.00 ₦

Jollof Rice ​​​​​​​

1,500.00 ₦

Avocado ​​​​​​​
Dessert
4,800.00 ₦
Chocolate Brownie
5,500.00 ₦
Vanilla Cheesecake