Online menu for restaurants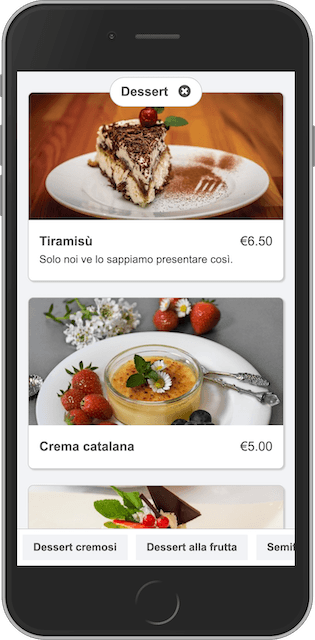 BuonMenu is the online menu for smart restaurants.
Restaurants and other food establishments use BuonMenu to create and publish beautiful menus online.
Using BuonMenu you can easily create an online menu for your restaurant and allow your customers to browse your digital menu directly on their smartphone, tablet or computer, whether they are in your restaurant or at home.
You can create and edit your online menu by yourself, then you get a simple link to your menu and also a QR code that you can show to your customers. They can open the menu directly, without registration and without having to install anything.
BuonMenu aims to replace all paper menus with a better menu, which is green, clean, easy to update, and conveys more information and photos.
Create your digital menu